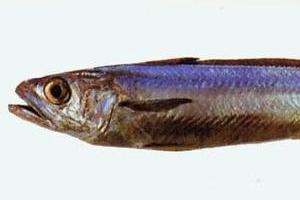 A big British supermarket chain, Waitrose, is refusing to stock New Zealand-caught hoki - which is certified as sustainable by the Marine Stewardship Council (MSC) - because bottom trawling is used in the fishery.
"There are some MSC fisheries that we don't stock, such as the MSC New Zealand hoki fishery, which conducts bottom trawling," Jeremy Langley, specialist fish buyer for Waitrose said in a report by Seafoodsource.com.
"Most of our fish is line-caught, or if trawled it is using Danish seine techniques and not beam or pair trawling," he said.
Waitrose last month promoted new film The End of the Line, drawing attention to the issue of sustainable fishing and claimed that global seafood resources could collapse by 2048.
The New Zealand snub was publicised yesterday by the Greenpeace environmental lobby, which said new sales figures from Waitrose showed its fish sales had grown 15 per cent in the last month compared with last year and its frozen fish sales had grown by 21 per cent.
Greenpeace New Zealand oceans campaigner Karli Thomas said the supermarket's actions showed that even MSC certification was no guarantee of sustainability.
Overseas retailers with their own sustainable seafood policies were finding some MSC certified species did not meet their standards due to destructive fishing methods and other supermarkets in Europe and North America had also removed New Zealand-caught orange roughy from their shelves.
Bottom-trawling - dragging large, weighted nets across the ocean floor - is said by its critics to damage seabed communities, particularly on the seamounts where some fish species gather to feed or mate.
Ms Thomas said another five New Zealand seafood species were being considered for MSC certification, including hake, ling, blue whiting, albacore tuna and the partially collapsed Challenger scallop fishery.
Greenpeace said neither of New Zealand's supermarket chains, Progressive Enterprises or Foodstuffs, had sustainable seafood policies in place.
In March 2001 the New Zealand hoki fishery was accredited by the MSC as a "well managed fishery" for five years and then recertified in 2007.
The renewed certification was conditional on rebuilding the fishery's western stock and reducing the risks of injury or deaths of seabirds - particularly albatross - and fur seals.
Another environmental lobby, Forest and Bird, opposed the certification.
That group's advocacy manager, Kevin Hackwell, said the MSC certified fisheries using bottom-trawling methods by recognising that some areas were too deep for the technique and so would be "protected".
Mr Hackwell said the Waitrose decision showed supermarkets that were catering to affluent customers were likely to improve their competitive edge by taking a harder line on sustainability.
This suggested the MSC would need to lift its standards or face having its certifications devalued.
"Waitrose are making an astute decision based on what they perceive their consumers want," he said.
- NZPA