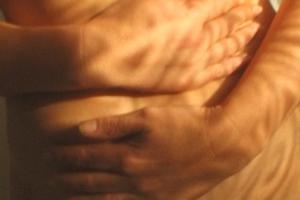 Presently, in New Zealand, some 98 per cent of abortions are performed on the grounds that pregnancy is injurious to the mental health of the mother.
So-called "pro-life", as well as pro-choice advocates, are in agreement about just one thing: that this widely-used loophole which allows women to procure abortions is ridiculous.
Currently, two doctors - one being he or she at the abortion clinic - need to say that an abortion is critical to preserve the mother's mental health in order for her to get the procedure.
According to the Crimes Act, the doctor must have good faith that, in fact, the continued existence of the foetus would be a serious threat to the mother.
However, for most doctors this is simply a formality, and the law is something of an ass.
It is astounding that doctors have to continue to take part in this farce, when it would be so much easier and more ethical to decriminalise abortion, such as is done in Victoria, Australia.
Decriminalising abortion would mean some 18,000 fewer doctor's visits each year for a start.
There would be no reason to involve everyday GPs in this most personal of matters - simply, it would be a matter of a woman (and her partner/husband, if applicable) deciding what is best for them in their circumstances and acting accordingly.
This week, Right to Life New Zealand heads back to the High Court to spend yet more public money trying to overturn a woman's basic and fundamental right to decide how many children she gives birth to.
Arguing all embryos should be given full human rights, the group is also arguing that those providing abortion services should not be the bodies providing counselling (presumably what the group objects to is the pre-procedure interview where women are asked if they are sure about what they're undertaking. Their idea of 'independent counselling' would probably be provided by 'pro-lifers' - where young vulnerable women are shown a slew of anti-abortion propaganda and shamelessly gruesome footage and testimony, including completely bogus nonsense about abortion injuring future mental health).
The strangest thing about this whole argument is the insistence of this group that abortion is child abuse.
I would argue that if anything, abortion is not used nearly enough by many women who have put their children in harm's way time and again.
There is a valid argument, I believe, in trying to protect the unborn spawn of women who will be coming into the world.
Let's keep warning the public about the danger to the unborn of excessive drinking, of drug taking, of eating foods that, if spoiled, can cause absolute havoc to growing brains.
But having been through motherhood twice myself, I believe now, more than ever, that a baby must be wanted at some level to give him or her the best chance at life which is, after all, what we want for our children, right?
And that if a woman decides, for whatever reason, that she cannot bring a baby to term, she is probably doing all of us, including herself, a favour.
And no one has the right to legislate that away.
- Dita De Boni
* Dita is now on Twitter, follow her Keeping Mum feed here.
Pictured above: The issue of abortion in New Zealand is in the spotlight once more. Photo / Supplied