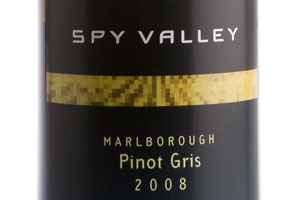 Removing the bottle from the rack felt like it required the upper body strength of an All Black, while pouring it proved a similarly strenuous task. By the time I'd got the wine in my glass I'd worked up quite a sweat, as have some more environmentally aware sectors of the wine industry when it comes to such super-sized bottles.
While wineries in the Americas and Italy have a particular penchant for putting their premium wines in unwieldy vessels that can weigh in at more than their contents, some of our companies are putting their top drops in bottles close to a kilo. With the sizeable carbon cost of producing and shipping these monsters, the time is ripe for a rethink.
"Packaging is by far the most significant emission source in the lifecycle emissions of a wine product," says Roger Kerrison of wine industry sustainability consultants, Aura Sustainability.
"If you took the worst case scenario of wine bottled in imported Grand Burgundy bottles in New Zealand which is then shipped to the UK, the packaging could contribute directly and indirectly to over 50 per cent of the footprint.
Putting wine in lighter weight glass could shave around 15 per cent."
In Australia, bottle manufacturer O-I has come up with its ultra light "Lean and Green" bottle that has considerably reduced the weight, energy and water consumption connected with each bottle. While these aren't currently available over here, growing demand has led to its New Zealand sister company to launch a lighter option later this year, which like its other bottles is now made from 60 per cent recycled material from kerbside collections.
Cutting the carbon footprint of our wine exports could become even more pressing with the recent adoption of "green scores" by the UK's largest grocery chain, which is starting to label products with the amount of carbon dioxide created in their production, use and disposal. This approach may well go mainstream when the ISO 14067 international standard for product carbon footprinting and labelling is launched in 2011.
Glass is one of the heavier packaging materials, which has made wineries investigate alternatives. Australian winery Wolf Blass has just released part of its range in plastic bottles in its local market, which it claims are 90 per cent lighter than standard glass and able to keep wine in good condition for a year due to new technology. However, this is still not long enough for many wineries that have historically rejected plastic bottles due to their short shelf life.
Freshness is also an issue with another more environmentally friendly packaging option, the lowly bag-in-box. While not currently suited to long-term storage, perhaps more of a stumbling block is the stigma associated with imbibing from the bladder that's made many steer clear of putting premium products into Château Cardboard.
At Grove Mill, chief winemaker Dave Pearce thinks that the new "wine pouch" pioneered by South African winery Arniston Bay may be an even better bet. Similar in appearance to what we currently see packaging some soups, it also sports a re-sealable cap or tap. Most importantly, it boasts a diminutive carbon footprint, weighs next to nothing and offers huge economies of space when transported.
However, for many, a heavy glass bottle still suggests the wine within it possesses similar gravitas. Wine drinkers may have switched to accepting screwcaps far quicker than anyone imagined, convincing them to sup from a pouch may be far harder to crack.
Looking good
Spy Valley Marlborough Pinot Gris 2008 $22.90
Wonderfully fresh and fragrant, this gris has mouthfilling ripe pear and stonefruit spiced with nutmeg, and a faint infusion of smoke.
(From Glengarry, Lovrich Wines, Duffy & Finn's, Village Winery, Liquor King Ponsonby, Super Liquor Albany, Liquorland Mt Eden & Forrest Hill, New World Victoria Park & Devonport.)
Fresh choice
Weka River Waipara Riesling 2008 $22
Light in alcohol, with lifted notes of blossom and ginger over crunchy green apple and mineral, the gentle sweetness of this lovely riesling from a boutique Waipara winery is expertly counterpoised with its grapefruity acid.
(From wekariver.co.nz, Scenic Cellars.)
Classic cab
Ring Bolt Margaret River Cabernet Sauvignon 2007 $21
Classic cabernet flavours of juicy blackcurrant, backed by herbal savoury notes, combine with spice and mocha in the excellent and affordable example.
(From Caro's, Don Johnson, First Glass and some New Worlds.)