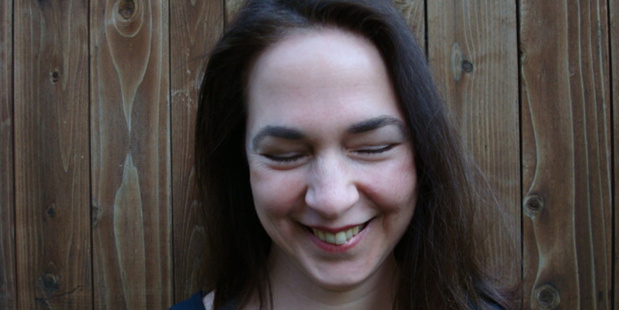 In her second short story collection, her first in 15 years, Lorrie Moore peels back life's outer layer and reveals what lies within. Bark is a protective skin, an animal utterance and, in the context of these savage stories, perhaps a human cry of protest, too.
Moore's specialty is dissecting relationships, and here her focus is on middle age and its indignities. The first story, Debarking, begins with Ira, who's unable to remove his wedding ring after divorce. "His finger had swelled doughily around it - a combination of frustrated desire, unmitigated remorse and misdirected ambition." Once a symbol of love, the ring has become a wound, generating scar tissue.
Abandoned by his wife, Ira begins gamely to date Zora, a mad pediatrician
who has a weird, sexualised relationship with her son. The tone is wise-cracking, the mutual desperation is entertaining and droll: "You can't imagine the daily dreariness of routine pediatrics," Zora confides, while Ira, dealing with his young daughter, develops "Bummer" as his new word for "I must remain as neutral as possible" and "Your mother's a whore".
In The Juniper Tree, a woman meets her recently deceased friend and sings her The Star Spangled Banner. Paper Losses is a bleakly comic story of a marriage that consists of "lusty love mutated to rage". Kit's husband is so cold she thinks of him as a "space alien", and when she asks, "What if I can't get my ring off?" his mordant reply is, "Send me the sawyer's bill." In the irreverent Foes (a pun on "foe" and "faux pas") a man has a disastrous and wickedly comic exchange with a survivor of 9/11.
If these brutal and funny stories are the outer bark, the central story, Wings, reveals a fairly disturbing inner core. Opening with a quote from Henry James' The Wings Of The Dove, Moore portrays three characters whose relationships are formed, as in the James novel, by self-interest, hidden motive and unhealthy symbiosis. Eschewing Jamesian subtlety and caution, Moore instead parodies it, laying the symbolism on thick.
The story begins with deadbeat musicians KC and Dench claustrophobically together in bed: "The grumblings of their stomachs were intertwined and unassignable."
Their careers are stalled, and they have little money. KC asks Dench early on, "Are we perhaps unlovable?" As the story progresses, the picture becomes less amusing and more viscerally ugly. Symbiosis is represented, horribly, in KC's morning trips to a cafe where she buys a single thrifty coffee, drinking half on the way home and preserving the rest for the wry and languid Dench, who then sips what he remarks is largely backwash and the oily traces of her lip gloss.
If that doesn't drive the point home, a terrible stench is beginning to waft from their apartment's crawl space. After Dench is forced to investigate, something telling is revealed in the form of a dying, deformed animal, itself an emblem of co-dependence and mutual destruction. Meanwhile, continuing the grim theme, KC has met a lonely, wealthy old man, who may be moved by her friendship to change his will.
For those who prefer stories with a large dose of the comic and grotesque, there's a lot to enjoy in this collection. Like the characters it describes, Bark is uneven, hilarious, occasionally unaesthetic to the point of being disgusting and sometimes, in the midst of the human comedy, unexpectedly clever and moving.
Bark by Lorrie Moore (Faber $36.99).
Follow Life & Style on Twitter and Facebook.