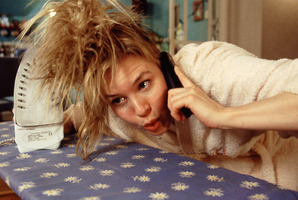 It is enough to send anyone diving for a bottle of chardonnay. One of the most anticipated books of the year, Bridget Jones: Mad About The Boy has finally arrived and has received a mauling from critics and readers alike.
"A clunking disappointment" said the Daily Telegraph, who describes the book as veering between a "disconcerting" Fifty Shades Of Grey manner and a "sub-Mills and Boon style".
Bridget Jones has now become "foolish and unreal" while Daniel Cleaver makes just "tantilisingly brief" appearances.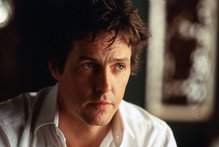 The beginning is "toe-curling", the first two-thirds are like listening to someone who once had perfect pitch but now can't sing a note and overall the book is "v disappointing".
The Telegraph critic Sarah Crompton goes on to say that "every line feels full of effort," and that Fielding is on "well-trodden territory", adding: "If she is about to enter the fray, she had better have something original to say."
Bridget Jones: Mad about the Boy doesn't fare much better with the Sunday Times newspaper either.
"It isn't just the style that jars," wrote its reviewer Christina Patterson, "the random capital letters, the subjectless sentences, the mannerisms that now seem awfully tired.
"It isn't just the rather hysterical tone. It isn't even the pile-up of clichés: the room that 'looked like a bomb had hit it' or the stare 'like a rabbit caught in the headlights'.
"Or the fact that Fielding will never just give two or three examples - of funny self-help books, of children's names that sound like Latin declensions - when she can give 10. It's the fact that I hardly believed a word of it."
It get worse: Patterson says the book is "deeply uneven" as well as emotionally inauthentic and a brand which has "lost its shine."
The Guardian's Justine Jordan was slightly kinder, saying that the book "reads less like a satire on modern life and more like a good old Jilly Cooper" and adding: "While the anxiety of the urban singleton was a fresh subject for comedy in the 90s, we've been reading this sort of thing for years."
The verdict from readers wasn't much better.
Fans of the previous two books - and the wildly successful films starring Renee Zellewegger, Hugh Grant and Colin Firth - were already reeling from the news that the gorgeous Mark Darcy had been killed off by Bridget Jones author Helen Fielding, leaving Bridget once again out looking for love.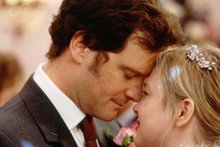 After the news of Darcy's demise broke, one contributor to the book reviews website Goodreads wrote: "After the revelations by author Helen Fielding this weekend, I won't be reading this or any other new HF book ever again. I have been so excited about hearing what Bridget has been up to and to hear that HF has destroyed the story of Bridget Jones and shown such a lack of respect to fans is just unbelievable!!"
Another wrote: "Mr Darcy is dead?! I hate it! Toyboy for Bridget. Ridiculous!" while another disappointed fan wrote: "I am no longer interested in reading this book."
Last week Helen Fielding, 55, told Vogue magazine that her latest Bridget Jones Diary reflects how real life does not always have happy endings.
She said that the death of her father in a car crash made her realise that life has many "twists and turns".
"It's like the keys of a piano isn't it?," she said. "There are white notes and black notes.
"And there's a tragicomic element in my writing; the happy ending is just where you choose to end a book.
Life, with all its twists and turns, carries on beyond it."
Whatever the critics say, Bridget Jones: Mad About The Boy will be a massive bestseller, already sitting near the top of Amazon's charts even though the title is not released until Thursday. But having read the reviews, Fielding could be forgiven for wondering whether it might be time to say goodbye to her most famous creation.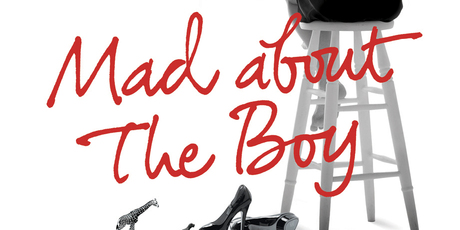 - DAILY MAIL