Independent brewers are making fine beers. Don Kavanagh's interest is piqued.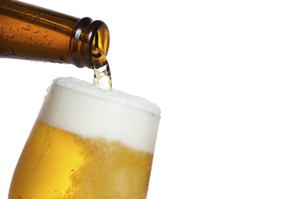 As the midwinter Christmas season approaches, a new year starts too, with the evenings starting to get longer from next Friday, June 22.
I mention this only to make an utterly tenuous link between the time of the year and a few new beers I've tried recently. One of them, Invercargill Brewery's Saison, is one of the most interesting beers I've had in ages.
Saison beers originated in the French-speaking part of Belgium as a lower-alcohol option to slake the thirst of those gathering the harvest. Often made with a wheat component, many saisons also included ginger, orange and coriander.
Steve Nally's Invercargill version opts for a more vigorous level of alcohol (it comes in at 6.8 per cent), but without sacrificing any flavour to the hotter alcohol. In fact, this beer is all about flavour, with a really tangy orange character coming through on the palate and a huge belt of citrus and passionfruit on the nose. It's a really impressive beer and cements the brewery's place as one of the country's best and most innovative.
Another new beer from Invercargill is the Wasp Pilsner. This 4.8 per cent kamahi honey-flavoured pils is a wonderfully refreshing drop, with the sweetness of honey balancing the crispness of the lager. The name comes from the fact that wasps steal honey in the wild and that's what the brewery did to get the ingredients for this beer (although I can't help suspecting that no one realised that wasps don't make honey until after the labels had been printed.)
Another couple of new-ish ales I've come across recently will get me in trouble with the beer snobs, but frankly who cares?
Boundary Road Brewery in the Hunua ranges used to be Independent Brewing and still makes international brands such as Carlsberg under licence. In the past year it has also been concentrating on a range of craft beers and two of the latest additions are worth checking out.
Mumbo Jumbo IPA is a big, beefy IPA with a lovely floral nose and a good piney hop bite on the palate. Weighing in at 5.2 per cent, it's not going to knock you about too much either.
The Chocolate Moose (see what they did there?) is a 4.5 per cent chocolate stout with real coffee and dark chocolate aromas along with a warming burst of pure cocoa on the palate.
As I say, many purists will roll their eyes at the mention of Boundary Road, which they tend to view with suspicion because it is part of what used to be Independent Liquor, the company that almost single-handedly invented the RTD. But the Boundary Road range is getting more interesting with every beer and they are worth both the time and effort of tracking them down. Happy hunting.