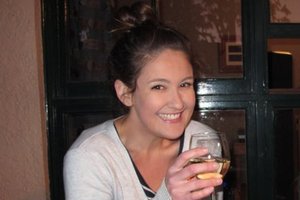 I didn't even know there was such thing as alcohol-free wine and beer.
But then I hopped on the wagon a month ago and was keen to find out what my options were beyond water. I do enjoy a glass of red on a chilly winter's night or a couple of beers with my buddies, but until I start easing myself back on to alcohol later this month, I want to stay right away.
So I did a little internet digging and discovered the New Zealand gem, DeVine Health. The brainchild of David Yule is a website dedicated to sourcing and delivering alcohol-free wine and beer.
Yule gave up booze about 20 years ago because he was drinking too much and felt it was affecting his health. "I've lived a better life ever since," he says. In the mid-90s, and living in Australia, he "want[ed] to be able to be sociable without the orange juice or coca-cola". After a short spell supplying to supermarkets, DeVine Health was born.
The website now includes wines from Germany and France, as well as three Australian varieties. He says there's no locally made plonk because the equipment isn't available to make it happen.
All the non-alcoholic wine that Yule offers once contained alcohol, making it different from sparkling grape juice. But during the extraction process it does loose the mouth-feel of a real wine.
"That's always been the most noticeable thing about the wine," Yule admits.
However, the non-alcohol beers put up a pretty good fight against the real thing, he says.
A blind test of my colleagues at Friday drinks suggests most can pick the alcohol-free beer - all but three could spot the difference. I thought the non-alcoholic Becks tasted pretty close to full strength - but, to be fair, my palate hasn't sampled the stuff in a while. Others said the alcohol-free version looked lighter, had weak head and wasn't as smooth.
I don't fancy the flavour of beer so much so that I'd reach for a non-alcoholic substitute. However, I sucked on a couple last Friday while others opted for the real thing. Most asked, "what's the point?" while begging for reassurance that one day I would stop this teetotalling and get on the lash with them again. I, on the other hand, enjoyed having something to sip that was similar to everyone else - but with only one-third of the calories and no threat of a hangover.
On another occasion I opened a bottle of Australian Cabernet Sauvignon from Loxton Wines to serve with a Mexican fiesta I whipped up. The red boasted a delicious, smooth smell - one of my favourite things about wine time. As Yule suggests, it lacks a little something in terms of body, but it was a great alternative.
I'd love to see alcohol-free options available across the bar here in NZ - this is when I want to charge my glass the most. Sadly, Yule says he doesn't think this will ever happen.
Follow Life & Style Editor Nicky Park on Twitter.
Have you given alcohol-free beer and wine a try? Is there anything you prefer to drink at alcohol-charged events and bars?