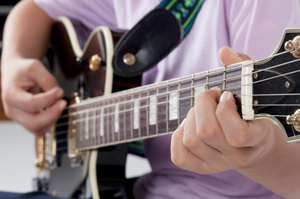 It's hard to be famous if you live in New Zealand. Just look at the lengths Sir Ed went to. He had to climb the highest mountain in the world. Crikey, Rachel Hunter had to marry Rod Stewart. Though she was also in the trumpet ad and a supermodel too.
Sadly, if you are from New Zealand, the answer to the question 80's British boy band Bros once pondered in the song, When Will I Be Famous?, is probably never.
However, hundreds of kids and their parents who went along to US company The Event's recruitment drive at Sky City last weekend had stars in their eyes - and money in their pockets to help realise their show biz dreams.
Well, the people touting Hollywood fame and fortune for Kiwi kids have left the building - and taken the hopes of many wannabe Biebers with them.
But forget about the organisers, whose industry clout seemed questionable from the start.
And also forget the parents who have been left out of pocket from the experience. Because this is about the kids.
You can just imagine the nagging that went on from some of them to get their parents to take them along.
And I'm speculating here but there were probably some pushy parents - you know, stage parent types - who wheeled little Johnny and Jemima along to see if they could cash in on their talents.
Everyone wants the best for their children. But throwing money at a pie in the sky chance to be the next Taylor, Miley, or Justin?
Just tell them to start a band, join them up to the local community theatre (hey, not exactly Broadway or the American Idol stage, but confidence building), or set up a YouTube channel like Justin Bieber did and write a cheesy song or two.
Initiative, hard work, and pig-headed determination is the way to be famous. Oh, and talent helps too, of course. I have to admit a few bucks for start up might be useful too (just ask Mark Zuckerberg).
Then again, life isn't about being famous, which is just as well because the majority of kids won't be. Some will be almost famous. And most, like plain old ordinary me when I was a kid, will be pretty normal - and later in life end up writing a blog about being a dad.
I often joke about how my little girl Mia will not be doing gymnastics because there is no money in it. As soon as possible she will be swinging either a tennis racket or a golf club and by her teens she should be bringing home the big bucks. I might start her on golf this weekend.
Like I say, I'm joking, because I'll be just as happy if she wants to be a lawyer or the next Lady Gaga. Although I will have to put my foot down if she wants to be the next Rihanna. Great music, but a bad influence.