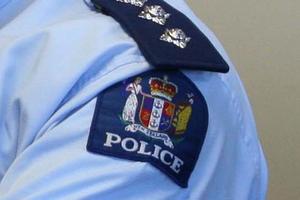 Parliament has gone into urgency to pass a law retrospectively validating the oaths of 63 police officers who returned to the police in the past four years.
Unless the law is passed, any actions they undertook over those four years could be called into question by defendants.
They were wrongly sworn in by District Commanders or Inspectors, as had been the requirement of the Police Act 1958.
But the Policing Act 2008 changed the requirement and stipulated they could be sworn in only by the Police Commission or a person specifically authorised by the Commissioner.
The affected constables have since been sworn in properly.
But the Government was advised by the Crown Law Office that in order to avoid any attempt by a defendant to exploit the issues, retrospectively validate the invalid oath as if it had been administered by an authroised person.
Police Minister Anne Tolley is guiding the legislation through the House and was critical of the police for getting it wrong.
"It is disappointing that we are having to take this action, and I've expressed my concerns to the Commissioner."
A very grumpy leader of the House, Gerry Brownlee, said the Police should be embarrassed at the amount of time the validating law was taking up of Parliament.
The validating legislation, the Policing (Constable's Oaths Validation) Amendment Bill will be supported by all parties.
Its passage will delay the third reading of the Telecommunications (Interception Capability and Security) Bill, the companion bill to the GCSB bill.
- APNZ