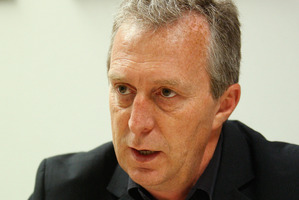 As the Kiwis gathered in Manly last month for their heritage camp, there was a familiar face in an unfamiliar role. Jim Doyle was the guest speaker at the training camp, the invitation a measure of the esteem in which the recently departed NZRL chief executive is held.
Doyle stepped down at the end of last year after three-and-a-half years in charge but his legacy should be long. It's easy to forget now but the sport was regarded as broken at the time of his appointment in 2009.
League had been blasted in a damning Sparc review. It was beset by infighting, had limited revenue streams, steadily decreasing player numbers and struggled to get a foothold at secondary school level.
The sport, which had suffered the 'Grannygate' scandal, lost $2.2 million across 2006-07 and was basically broke, not helped by the expensive All Golds venture.
From having nothing in the bank, under Doyle's guidance, the sport now has reserves of over $1 million.
There are more than 300 schools competing nationally, including traditionally non-league institutions such as Auckland Grammar and Mt Albert Grammar.
The national secondary schools tournament is regarded as one of the best in the country.
New sponsors and partners have come on board and playing numbers have more than doubled since 2009.
While the Kiwis haven't beaten the Kangaroos since 2010, they have become consistently competitive and have honed their off-field dealings into a slick operation.
The Anzac test is set in stone, an annual New Zealand XIII match is in the pipeline and a high performance programme has been established.
"There was a lot of work to do but none of it would have been possible without the team here," says the modest Doyle. "Once we had the strategic plan in place, it was a matter of working towards all the benchmarks. I am happy to say we have achieved most of them."
Early on in the job, he met the Kiwis' management team ahead of the 2009 Four Nations tournament in the United Kingdom.
"I asked about our outcomes and goals for the trip, apart from winning games," remembers Doyle, "and there were a lot of blank faces. Obviously that had to change."
Now there are specific goals and outcomes around every Kiwis venture and analysis conducted before and after each trip.
Whenever the Kiwis come into camp, on and off-field expectations are set, with consequences if they are not met. It has led to a happier, more settled team and the players thrive in the more professional environment.
It was notable in Benji Marshall's post-match interview after the 2010 Four Nations triumph that he paid tribute to "Jim Doyle and the NZRL", an unusual occurrence in a unrehearsed final whistle interview.