KiwiSaver is very competitive, with contributions coming from three sources and investment returns on top.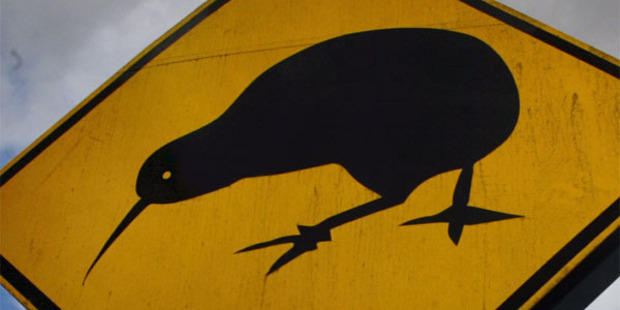 Q: I will shortly be moving overseas and am not sure when I'll return - it will be something like three years minimum.
At present I have around $15,000 in my KiwiSaver account.
If I am overseas and therefore not a New Zealand tax resident am I right to think that I will not receive the government's $521 credit because it is a tax credit and I won't be earning?
If not, am I better off applying to withdraw my KiwiSaver on the grounds of permanent emigration, or to let my relatively meagre funds sit there while inflation hikes and fees eat it away?
Yes, only those resident in New Zealand are eligible for member tax credits.
If you leave mid-way through a year - the member tax credit year runs from July 1 to June 30 - you might be eligible for a partial credit for that year.
If you're considering a permanent emigration withdrawal, you won't be allowed to withdraw any member tax credits - these will be repaid to Inland Revenue.
As to whether or not you should withdraw - a financial adviser will be able to help you assess your situation.
If you're moving to Australia, transtasman super portability is expected to take effect in July 2013 (once the necessary legislation is passed by the Australian Government). Once the legislation is passed, Kiwis who emigrate to Australia will be able to transfer their KiwiSaver account balance to an Australian super scheme (assuming their KiwiSaver scheme participates in this voluntary scheme).
While itwon't be possible to make a permanent emigration withdrawal from KiwiSaver when moving to Australia, this will be a great way to consolidate retirement savings.
•Mark Fitz-Gerald, Westpac head of investments and insurance.

Q: I'm already in KiwiSaver but since the current government's significant changes I'm wondering whether it's still a competitive retirement investment? Or should I put my money elsewhere?
In the first five years there have been some government changes to the scheme, however the benefits of KiwiSaver are still pretty compelling.
If you are on a salary and making contributions to the scheme then in most circumstances you are eligible for employer contributions.
The minimum contributions are set to rise from 2 per cent to 3 per cent in April 2013. The government also makes contributions up to a maximum of $521.43 per year through the member tax credit.
KiwiSaver is very competitive when you consider the contributions coming from three sources and investment returns on top of that.
• David Boyle, ANZ Wealth general manager funds management.

Q: I'm one of the KiwiSavers who have reached the stage where I can withdraw my funds being over 65 and 5 years in KiwiSaver.
I'm with Mercer. Just looked at what I need to do to withdraw my funds. I need to get certified copies of my passport page or a certified copy of my birth certificate plus a certified copy of a photo ID. I am then required to visit a JP or someone authorised and make a statutory declaration that I want to move my money out of Mercer.
I'm reminded of the hoops that the dodgy finance companies put people through to avoid payouts. I work in human resources so I do understand the need to check identities - but this is way over the top.
A statutory declaration is required by all KiwiSaver providers to pay out final member tax credit entitlements following requests for withdrawal.
Mercer seeks confirmation that, during the period of KiwiSaver membership, a member's principal place of residence is New Zealand and they have not lived or worked overseas.
If individuals do not meet this specification, it's important they let us know as we're obliged to refund that portion of the member tax credits back to the Government.
Providing certified copies of ID documentation ensures that the funds are paid to the correct person and confirms their eligibility to make a withdrawal.
We suggest members arrange ID certification at the same time as making the statutory declaration as certification can be done by the same authorised person.
Mercer recognises that not all members will be withdrawing their KiwiSaver after becoming eligible but may want to draw down a portion of their savings, so we offer flexibility on how members can withdraw their KiwiSaver entitlements.
Depending on specific circumstances and arrangements with employers, members may continue to receive employer contributions or contribute themselves, while making regular or partial withdrawals and keeping their KiwiSaver account open.
Mercer posts a letter to members who become eligible over approaching months to ensure they are aware of all their options and processes when withdrawing their KiwiSaver entitlements.
• Martin Lewington, head of Mercer New Zealand.

Disclaimer: Information provided is stated accurately to the best of the advisor's knowledge at the time of publication. It is general in nature and should not be construed, or relied on, as a recommendation to invest in a particular financial product or class of financial product. Readers should seek independent financial advice specific to their situation before making an investment decision.

To have your KiwiSaver questions answered by the NZ Herald's panel of industry players email Helen Twose, helentwose@gmail.com