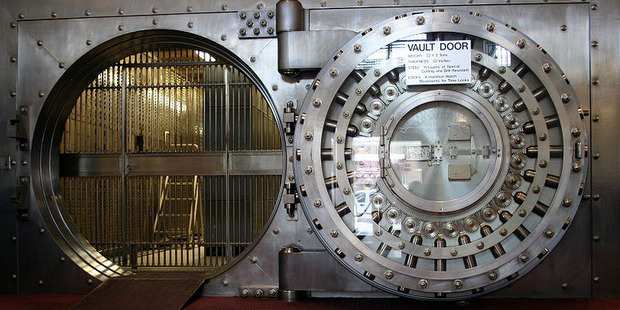 If you had to judge the success of an organisation by its name, the Financial Stability Board (FSB) has failed miserably. Have you read the news recently?
But perhaps it's too much to expect world financial peace from the collection of "national authorities responsible for financial stability in significant international financial centres, international financial institutions, sector-specific international groupings of regulators and supervisors, and committees of central bank experts" that make up the FSB.
Instead, the FSB, which emerged out of the G7-created Financial Stability Forum in 2009, spends a lot of time considering how to improve the technical performance of the global money system: systems, processes, nuts, bolts.
The FSB's latest nut proposal is to establish a unique Legal Entity Identifier (LEI) system for financial markets by March next year.
In effect, the FSB wants all global financial players to have a single identifying number - akin to a telephone number - that will accompany transactions.
The benefits of an LEI, according to the FSB report, may include "improved risk management in firms; better assessment of micro and macro-prudential risks; facilitation of orderly resolution; containing market abuse and curbing financial fraud; and enabling higher quality and accuracy of financial data overall".
Under current arrangements both regulators and financial entities struggle to develop an overarching picture of who's doing what to whom as their "automated systems" can't cope with the multiple identities firms often adopt.
For example, "the J. P. Morgan may be identified as 'Morgan', 'JP Morgan', 'J. P.Morgan', 'JPM' or 'J. P. Morgan' which an automated system may ascribe to different entities," the FBS says.
The upshot is the global financial system is more confusing, opaque and expensive to run than it should be. Surprisingly (or maybe not), the financial industry lags behind other industries such as consumer goods, transporters of hazardous chemicals and even the entertainment business in creating a global entity identifier.
"The principal reason," according to the FBS, "is that the benefits of the system are collective and accrue to users and the broader public as a group."
In other words, they couldn't agree and no-one wanted to go first, hence the need for a push from above.
The FSB's March 2013 deadline for getting a working LEI system in place seems a tad optimistic if the organisational flow-chart included in the proposal paper is any guide.
And even with total LEI adoption financial stability is not guaranteed but if the world tips further into chaos at least we will know more accurately who to blame.