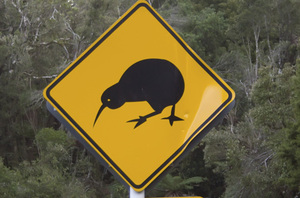 A retirement policy expert has called for the default KiwiSaver system to be abolished to level the playing field for all providers and prevent the six financial service providers having an unfair commercial advantage.
Savers who are auto-enrolled into KiwiSaver by starting a new job, are placed into one of six default schemes run by ASB Bank, AMP, AXA, Tower, Mercer and OnePath.
The schemes were selected by the Government before KiwiSaver was launched in July 2007 and the providers that manage them have scooped up most of 1.9 million savers, despite there being more than 20 providers in the market.
The system is under review by the Ministry of Economic Development, which must make a recommendation before the present agreements expire in June 2014.
Michael Littlewood, director of the Retirement Policy and Research Centre at Auckland University, said he questioned the need to renew the agreements with the default providers.
"By then, most New Zealand employees will be KiwiSaver members and auto-enrolment will be unnecessary."
Littlewood, who is also a director of the trustee company for non-default KiwiSaver scheme SuperLife, said the current system gave some providers an unfair commercial advantage.
"The Government should not give a commercial and marketing advantage to a small group of financial service providers, especially if they don't pay for the privilege."
Littlewood said that if the auto-enrolment process was left in place, new savers who did not make a choice should have their money left with Inland Revenue for up to a year earning interest at the 90-day bank bill rate.
Alternatively, he said, the Government could prescribe minimum standards for default providers and open it up to the whole market.
His suggestions have found favour with some KiwiSaver commentators but others believe there should be no change. Actuary Jonathan Eriksen said he did not believe it was necessary to have commercial default providers.
"There are so many providers out there, there must be at least one that investors have heard of and could invest with."
For those who cannot make a decision, Eriksen believes there should be one state-run fund which would be conservatively invested and run at the cheapest possible cost.
Morningstar analyst Chris Douglas said the current system did have a commercial bias. "I certainly think that in many ways you have got a number of providers that don't have to do a lot of work for that money."
Douglas said he wanted to see more choices available for default investors, including making the schemes more age-appropriate or changing the default schemes from a conservative approach to the balanced fund status used in Australia.
But John Melville, a director at Melville Jessup Weaver which provided advice when KiwiSaver was set up, said opening the default system up to all providers could make the choice even harder for savers.
"More choice creates more problems. More choice is not necessarily a good thing."
Melville said that if people were not happy with the default schemes they could always transfer out of them. Leaving the money with the IRD was not a good option as it had been tried in the past and had not worked out.
He said that even if the market was opened up it was likely only one other provider, Westpac, would meet the requirements for a default scheme.
Sam Stubbs, head of investment at default scheme provider Tower, said KiwiSaver had not been a big money-maker for default providers.
"Our KiwiSaver scheme has only recently gone into profitability after years of sunk investment costs. The process has worked, KiwiSaver has been hugely successful; if it ain't broke, don't fix it."
THE BIG SIX
KiwiSaver default providers:
* ASB
* AMP
* AXA (now owned by AMP)
* Tower
* Mercer
* OnePath (formerly ING and now wholly owned by ANZ).