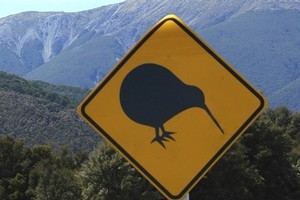 There has been some criticism lately of the fees charged by KiwiSaver providers, including from the Financial Markets Authority, which is looking into performance fees charged by a few fund managers. Such criticism is unwarranted.
There are 1.6 million people enrolled with just more than $9 billion in assets under management. Total fees charged by all providers, including administrative costs, total $163 million - a little more than $100 per KiwiSaver.
This is excellent value.
Although most fund managers do little more than aggregate investors' money and buy safe investments, this is a much better result than New Zealanders can achieve on their own.
Most Kiwis are financially clueless. Many had invested on the basis that Richard Long seemed nice, or because Colin Meads assured them a finance company was "solid as".
The investing public is so stupid that Parliament has to draft laws to penalise those who lead them astray.
Given this financial illiteracy, $100 to have someone who knows the difference between an All Black and an actuary is a bargain.
The fees charged by KiwiSaver fund managers compare well by international standards and the FMA needs to be careful not to over-regulate, lest the providers struggle to attract suitable talent in a competitive environment.
In comparison, the Cullen Fund has $16 billion under management and has fees of $70 million in the last 12 months. On the surface, this makes the Cullen Fund cheaper - but it only has one client, the Crown. No need to prepare prospectus statements or rescue penguins to get Adrian Orr's face on TV.
There is a wide divergence of fees charged by providers and an equally wide divergence of performance. Bernard Hickey's website has an excellent summary. Most will ignore this, however, and choose a KiwiSaver fund because Carmel Fisher has an honest face. It does not matter though, regulation around KiwiSaver means the likes of Mark Bryers are not going to get their sticky fingers on this honeypot.
The dirty secret of KiwiSaver, however, is that most of the new money contributed to schemes is from employers and taxpayers.
The 1.6 million people mentioned added barely more than $1 billion in the last year. Their employers were gouged an additional $700 million and the taxpayer was slugged for a cool $1 billion. Only 40c in the dollar was contributed by the savers themselves in another example of middle-class welfare.
KiwiSaver is a good idea. Forcing employers and non-contributing taxpayers to subsidise this boondoggle is not.