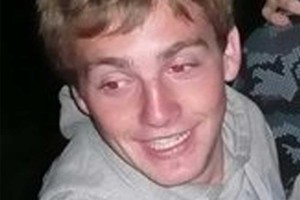 The parents of a teenager killed in a car crash in May had almost given up trying to get funds released from his KiwiSaver account.
But after an inquiry by the Weekend Herald into why it had taken five months to release Shaun Nilson's fund, parents Brett and Tina Nilson were told hours later that they would finally receive the money next week.
"It's absolutely amazing," a relieved Mrs Nilson said.
The Te Kauwhata couple had been trying to prove their identity and that of their dead son so they could access the money the 17-year-old had saved through the National Bank KiwiSaver Scheme.
To have the money, about $1500, released the couple were required to send a statutory declaration because their son did not have will.
However the Nilsons spent months trying to prove their identity, sending birth and death certificates for Shaun, their driver's licences, passports, a verified marriage certificate and finally the declaration.
All the while they had been struggling to come to terms with their only son's death.
Shaun was killed when he was a passenger in a car that crashed into a powerpole and tree in Hamilton's Heaphy Tce on May 28.
The driver, Levi Elliott, who was then 16, was sentenced to three years' jail for manslaughter in the High Court at Hamilton on Thursday.
"For me it's only $1000 or $1500, it's no real biggie," Mrs Nilsonsaid.
"But if I was a widow and it was major and I was an older lady, I'd have given up."
She said the fund was almost put in the "too hard basket" because of everything else they were trying to deal with after Shaun's death.
As well as carrying on for their surviving child, 5-year-old daughter Laura, the Nilsons were struggling to sort out finances when Mrs Nilson, a self-employed swim coach, stopped working after the crash.
A spokesman for KiwiSaver provider OnePath said it was pleased to have resolved the situation for the family.
"It must have been very frustrating for them in terms of the delay considering their circumstances."
He said that by law the trustee needed the statutory declaration to finalise the estate requirements which included the age of the dead person, the value of the investment, whether they left a will and who was administering that estate.
"In this instance there was a confusion in the documentation between who the funds were going to be released to since we were dealing with a solicitor at the time."
The spokesman said that without a will the provider was responsible for ensuring it was releasing the funds to the right person and on this occasion it took longer than usual.
"But the most important thing is we were able to process this as soon as we received the correct and completed statutory declaration and that finalised our deceased estate requirements."
A Financial Markets Authority spokesman said people having trouble getting KiwiSaver funds released early could complain about the process or length of time it took to Financial Services Complaints Ltd, a disputes resolution service, or to the authority itself.