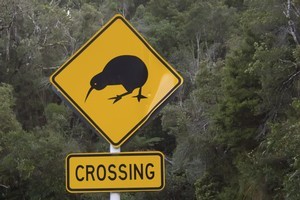 A big majority of chief executives want KiwiSaver made compulsory.
Seventy-seven per cent of respondents to the Herald's CEO survey are in favour of compulsion, which is a key Labour Party election plank.
But 40 per cent do not agree with Labour's plan to return to pre-funding National Superannuation liabilities through re-starting contributions to the NZ Super Fund (aka Cullen Fund) - although 28 per cent are in favour.
In interviews for the Mood of the Boardroom report, chief executives said they also want the politicians to start a conversation about raising the age of entitlement for National Super above 65 years, which is another Labour policy.
"This is the only opportunity we have to build for the future, to reduce our reliance on overseas borrowings, to hold assets in New Zealand hands and enterprise that pays dividends in the future," said South Pacific Picture's John Barnett."
"New Zealand has a savings deficit and with the Big Four trading banks and KiwiBank having lending at the heart of their DNA to really develop a long-term savings pool needs long-term policy direction," says NZX chief executive Mark Weldon.
"Given the shortfall in retirement savings and lack of intermediation into technology and other growth companies, a compulsory savings plan is essential to our long-term growth, local ownership and tax base.
"This is essential to get in place."
A capital markets CEO said he reluctantly agreed.
"I would much prefer we did it of our own volition.
"However the consequences of failure are great and in this case if you do fail, it is far too late to make any sort of decent remedy."
Others noted that if KiwiSaver is made compulsory it must retain hardship provisions and the first home scheme.
"I would support for it to be made compulsory with an active asset allocation towards New Zealand assets and default options that do not see younger savers (under 35 say) being automatically put towards low-risk low-yield bond products," said a company chairman.
He recommended extra incentives for pro-New Zealand asset allocations and perhaps a "self-managed" option.