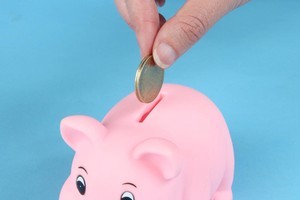 The nest eggs of 1.7 million KiwiSaver account holders may have weaker protections under new law than the overseas investors the Government hopes to attract with its financial services hub plan.
The Government this week released a draft version of the Financial Markets (Conduct) Bill which will replace the 32-year-old Securities Act and other ageing financial laws.
The bill has picked up proposals for a two-speed regulatory regime which will lead to what officials call "a world class" framework for the overseas managed funds the Government is targeting with its financial services hub plan and a less strict regime for local managed funds including KiwiSaver funds.
Under a long-term plan championed by Prime Minister John Key, the Government is trying to establish New Zealand as a base for overseas fund managers who invest the retirement savings of foreign investors and has introduced a zero tax rate for such investors.
The group set up to work on the plan estimates 5000 "high value" jobs could be created and generate up to $360 million a year in tax revenue.
But the Shareholders Association said establishing a two-tier system with less stringent protection for local investors was "not a good look" after high profile corporate failures in recent years had destroyed the savings of thousands of mum and dad investors.
"You've got to ask yourself, 'What sort of signal is it sending?' Is it saying that New Zealand investors deserve less protection than foreign investors?" said association director Grant Diggle. "After what's happened to investors here over the past decade I would think they deserve a little bit better than they have been getting."
Mr Diggle said the association welcomed the new bill as an improvement on the existing legislation which, in many cases, had not served investors well but it was important for investors to have the best possible protection given the increasing proportion of New Zealanders' wealth tied up in KiwiSaver.
"They are going to start to awaken and we think that some pressure will be coming on the legislators and regulators ... They might be starting to say, 'Well hang on a minute, this is our money, we want to see a higher level of protection or a higher level of assurance'."
Asked whether it was a good look for the system to favour offshore investors over locals, Commerce Minister Simon Power said that was "a really good question" which he hoped would be addressed in public consultation. The issue would also be discussed when the bill went before select committee.
Sam Stubbs, chief executive of KiwiSaver firm Tower Investments who is part of the group working on the plan, said the proposed regime was "different" for foreign investors and New Zealanders.
The idea for regulating international fund managers was based on a European model which was "very prescriptive" and "not necessarily applicable to New Zealand".
"I'm not concerned that we're having a lower quality regime [for local funds] as a consequence of what I've seen so far."