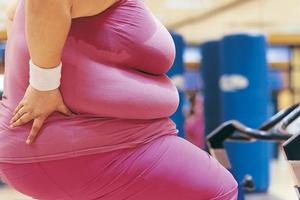 Doctors are supposed to be skilled, knowledgeable and dedicated but when did we start expecting them to be bottomless wells of compassion?
Dr B has been hauled over the coals for swearing at a morbidly obese patient who was seeking a gastric bypass.
He told the woman she would have to change her lifestyle and diet if she was to shed her weight and keep it off after the operation.
She objected to the word diet and said she'd prefer "lifestyle".
Dr B said if she couldn't handle the word diet, he challenged her motivation and told her to get on a f*& per cent$g diet.
The f-bomb was dropped another couple of times, and the patient was taken off the waiting list for surgery a few weeks later.
Now, no one's excusing the swearing. But imagine the stress for overworked, red-tape bound professionals who offer advice to people who simply refuse to take it.
Doctors tell patients what they need to do to become healthy and they blithely ignore them, costing health boards time and hundreds of thousands of dollars.
A bit more Dr House and a little less McDreamy would do patients the world of good.