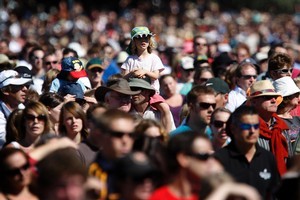 Having been broadcasting down south this week, I can say that most Christchurch folk I spoke to appeared resigned to losing their rugby World Cup games.
Once you've seen the damage on the ground, you realise the monumental task Christchurch, and indeed the country, has of rebuilding the city.
It's a city of two halves - out west, for the most part, remains untouched by the quake but once you cross the Manchester Street border the real force of the quake becomes apparent.
Had the International Rugby Board held the door open for games to be played at AMI stadium, you'd have to wonder whether funds would have been diverted to rebuilding the facilities to host the games instead of being spent in a considered, holistic way that would have benefited the city as a whole.
As it is, this sports-mad city knows there are more important things in the world right now than rugby.