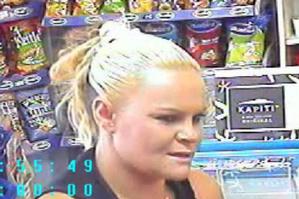 Thank heavens they said it first.
The Listener cover story this week asks why so many odd murders take place in Christchurch.
Statistically, Christchurch is about right: its murders are roughly in line with its share of the national population.
But there's something really creepy about so many of the murders in the Garden City - a creepiness at odds with its picture-perfect setting and First Four Ships mentality.
The latest victim of crime in Christchurch had her funeral at the city's Cathedral this week.
Close to 1000 people turned out to farewell Vanessa Pickering, prompting a call to my show from Christine, a Christchurch woman with beautifully modulated vowels, wanting to know why the Pickering family had been able to hold their daughter's funeral at the Cathedral.
It's a very special place, according to Christine, and one where only members of the congregation and important people should be able to have their ceremonies.
Christine's own mother-in-law had her final send-off there and Christine felt that having Vanessa Pickering's family there somehow - she trailed off.
"Are you saying a murdered girl wasn't special enough?" I asked incredulously.
"Yes," said Christine. "I suppose I am."
The murderer of Vanessa represents one side of the city; Christine represents another.
Thank heavens for the lovely Cantabs who occupy the middle ground who rang to berate Christine.
They give you hope that goodness will win out in the end.