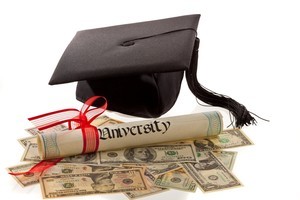 Kudos to Social Welfare Minister Paula Bennett for releasing her Green Paper on Vulnerable Children this week. May it provoke the kinds of discussions and decisions that will mean real action is taken on getting children through their early lives successfully, regardless of what kinds of backgrounds they come from and what kind of parents they are blessed - or lumbered - with.
Paying for breakfasts for all children in decile 1 -3 schools is a good, concrete start for the taxpayer to eventually be able to harvest more of his or her investment in education. And this is the way this service can be framed for those who - quite justifiably - wonder where their investments in benefits and working for families tax credits and the like end up.
If anything, I believe the investment in young children by the state should be greater, but so should the demands for actual results for the money spent.
Food and accommodation 'stamps' would be a great start, comprehensive before- and after-school programmes that keep bored tweens and teens off the street and parents working, and vigorous pursuit of chronic truants are all ways in which fed-up taxpayers might feel more is being done to safeguard our huge social spending bill.
In this climate, it's probably not going to be popular to propose even more spending by the state on those students who are falling through the cracks in the education system. But considering Paula Bennett's paper has thrown up the horrendous statistic that some 30,000 students are truant from school each day, something needs to be done to encourage students to get to school, eat their state-sponsored breakfast, and bloody well learn something.
Which is why it might be worth looking at a study from the US which shows that a project to pay students to go to school might be one of the most effective ways to keep young people engaged in their education.
Of course, the project, called The Knowledge Is Power Program (KIPP), was introduced to howls of protest by educators and communities who felt that pupils should not be paid to do something they should be doing anyhow - that somehow, they should be "doing it for the love of it".
But as we are all too aware, there are children whose families do not see the value in education, have no intention of ensuring their children attend, or are too consumed with day-to-day survival to think long-term.
The KIPP programme tried numerous different incentives to encourage children to attend school. Some involved paying kids based on grades attained (which usually didn't work), others paid kids to read (which worked better) and the best programmes paid kids based on things they actually could control - getting to school on time, paying attention, and having a positive attitude, for example.
The payments could total up to $100 every fortnight at the most. The best results for the programme over the long-term have been in poor areas, predominantly Hispanic and Afro-American schools, and perhaps most encouragingly, the rate at which boys responded to the tangible rewards was much greater than girls.
Fifteen years after the programme began it is still running in some places in the US, and the rewards and incentives offered are becoming more refined.
The key is that sometimes - just sometimes - "I love what learning gives me" becomes "I love learning" , and that is enough to ensure that a group of kids that would otherwise be lost is retained in education long enough to give its members much better prospects.
With the amount of grumbling going on about forking out more to give kids a simple breakfast, this is perhaps not the most palatable idea for many right now. But it's time to think "outside the box", to use a hackneyed phrase, and acknowledge that if some things are never going to come from the home, its in all our best interests that it comes anyhow.