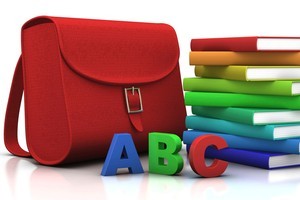 I feel as though I do deserve a hearty slap on the back, a cup of tea and lie down, all because I have safely delivered my first child to the age of five.
Big deal, will say parents of teenagers - try getting them through the rest of their childhood unscathed. Others will point out that actually, my husband also had quite a bit to do with it. Well yes, but are we never allowed even a slight feeling of satisfaction in a job well done - albeit it if it's only about one fiftieth of the job we have to do, and if we actually don't know how good the job is quite yet?
The child got his completion certificate from kindy on Friday, donned the customary Maori cloak brought our at such occasions, had a million photos taken of him, and looked bemused as his poor old mum sat sobbing in the corner.
Now, I'm an easy cry, I admit. I have actually had to apologise to parents of other kids leaving kindy when I've sobbed through their child's leaving do - quite often a child I barely know.
I'm also pregnant, and usually bone tired, and quite honestly a complete sap.
But there's also something so poignant about that moment that the child realises they are too big for kindy - that there's more for them out there in the world, and that childhood is about to change forever.
No more straggling up to kindy 10 or 15 minutes late. No more making sandpies for several hours on the trot. Possibly no more kisses and hugs for the teacher just because you feel like it.
Our kindy advises us not to make the transition to school into a big deal, and also, not to make it seem like school's going to be a rip-roaring adventure of non-stop fun. I agree with this advice, because school can be a chore for young children, especially after the novelty has worn off. That creates a bit of a balancing act of convincing the child that school is "cool", but not so cool that you'll be able to horse around all day being the full range of Ben 10 alien creatures, for example.
When our son went to school for his first visit (the local state school, for those who might have read about our foray into visiting the pricey private alternative), he flat refused to go inside the classroom.
Luckily on his second visit he was a bit more receptive to the idea. Which is good, because once he started yesterday and that's it - 9am - 3pm every day of the week.
My lovely boy, who is also frequently quite a handful, is finally (part way) grown up. He's gone from a one-kilo, sickly premmie, to a bug-eyed baby, to a full-faced toddler, to a frequently surly four-year-old, to a five-year-old ready to take on the world.
It's time you don't get back and so, for all the sanity-testing and frequent unhappiness I felt as a (mostly) stay-at-home mum, I feel very lucky that I was able to witness a big chunk of those tumultuous early years, and prepare him a little for the world outside - although of course I dare say I have no real idea exactly how his world will unfold.