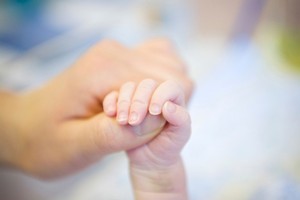 Where would the world of childbirth be without those uninhibited European women who feature so prominently in books, scientific studies and birthing videos?
I vividly remembering watching a multitude of Scandinavian hippies give birth - squatting on the floor, no pain relief of course - in videos dug out from the library at National Women's.
I watched them while pregnant, on bed rest in hospital, and trying not to go insane with boredom.
Perhaps the hairy, au natural birthers who barely made a peep as they pushed giant Nordic babies out were meant to inspire confidence in birth, proving that it didn't need to be a huge ordeal that left everyone howling.
They may have also fed into the birthing "macho-ism" that many women feel or felt, including myself.
It was reinforced in watching these videos: "If that hirsute Swedish hausfrau can give birth without at epidural, why can't I?"
Well, the answer would emerge, because I am at least 12 years older and frankly, more afraid of pain.
Now we have a vote of thanks to give to German women, a few of whom have participated in a study that sees MRI scans taken of them as they give birth, giving doctors a true insight into what happens in the womb during the birthing process and, they hope, an ability to prevent complications once the baby has reached the birth canal.
Dr Manny Alvarez, Chairman of the Department of Obstetrics and Gynecology and Reproductive Science at Hackensack University Medical Center in New Jersey, told the San Francisco Chronicle: "Many of the tools such as ultrasounds, X-rays of the pelvis to measure the internal bones of the mother-to-be, as well as manual examinations of the pelvic region can be very limiting. They never fully explain why some women are able to deliver 10-pound babies while others fail to deliver 7-pound babies."
Unlike most MRI machines that are like tubes, the MRI used in this study was an open one, and the mother's only slight inconvenience was having to wear earmuffs to block out the sound.
German doctors initiated the study to try and see if there would be any way of starting to bring down the high rate of caesareans in the country - about one in three births.
If it does, the findings will have implications for birth around the world - especially in the "developed" world, where caesarean rates are sky rocketing.
Notwithstanding the fact the baby looks remarkably like Homer Simpson, and/or understandably alarmed at being squeezed through the vagina like a wodge of toothpaste, the images are a pretty amazing look at something none of us have seen up close before.
On the web: 'Open' MRI scanner captures live birth in Germany