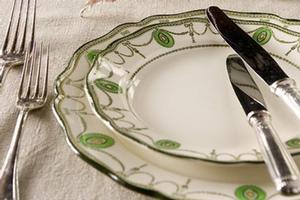 Longing for adult company does strange things to people. It compels you into having coffee with groups of random women on the pretext that perhaps - at the least - you can discuss breastfeeding and sleep tips with them.
It motivates you to spend extra long at any counter at any store, on the off-chance that there will be a little chatter at the end of the transaction. The kind of chatter that once would have driven you mad, but now is like water - a cool watery oasis - in a long hot desert of toddler and baby companionship.
For me, trips to the hairdresser or beauty parlour - as infrequent as they are - are a chance to both prattle on and be prattled on to.
The kind of talk that used to make me want to wear industrial-strength earmuffs is now manna from Heaven.
I then find myself thinking out loud, a verbal stream of consciousness that's a kind of free counselling service where every inane comment about my day is greeted as it's something incredibly interesting. Back and forth the conversation goes - with relish.
It is a rare exchange where anything of any interest is actually transmitted, but hey, beggars can't be choosers.
My sister is unlike me - she's the type that almost breaks out in hives at the thought of a Plunket coffee group.
But recently, cooped up at home with a toddler with asthma and the flu, a three month old baby waking every four hours, and a husband on a business trip, my sister found herself longing for the company of adults.
This particular day my sister had had enough of being cooped up and went as far as hiring a babysitter to look after her children for a few hours one afternoon so that she could prepare a lavish feast for a childless couple she knew vaguely.
Which might have been her first mistake.
After slaving away for hours on preparation, my sister received her visitors at the appointed time. They appeared to have that particularly old-school Kiwi habit of bringing nothing - not a bean - to a dinner party prepared in their honour.
First strike.
Nosey-ing around the house, they came across a photo of one of my children, and remarked to my sister that it was a very "weird looking child". Note to anyone - never comment negatively on a child's looks unless you know for sure your host is not related to, fond of, or perhaps has even given birth to the child in question.
Strike Two.
Throughout dinner, which was a bearable enough affair, though far from the rollicking conversation my sister is normally treated to from her verbose Aussie husband, the guests proceeded to snidely criticise both my brother-in-law and my sister's best friend.
Strike three.
That's it. The lavishly prepared desert is returned to the fridge and a can of fruit salad is magicked up in its place.
It was the kind of night, reported my poor sister sometime after the fact, that makes you yearn for the company of your baby - who does nothing but smile, cry and sleep - and your toddler, who's current stage mainly involves howling for the Wiggles and asserting her rights.
And all I can conclude is that if, as a human adult with a modicum of life experience, you make a the 24-7 mother of a toddler and a baby regret talking to you, you must indeed be doing something very wrong!
- Dita De Boni

* Dita is now on Twitter, follow her Keeping Mum feed here.