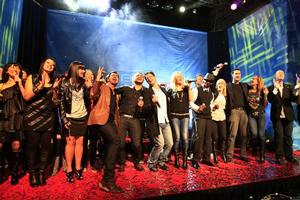 Parents who cannot manage to feed their kids breakfast or give them shoes to wear are not good parents.
This is the comment that has run around my mind since I read a column by outspoken opinionist Michael Laws in a newspaper yesterday.
In his column, Laws is scathing in his opinion of KidsCan, the charity about to receive some $2 million in largess from Kiwis who have donated over this weekend's Telethon.
He is scathing about KidsCan for several reasons: firstly, that the administrators of the charity appear to require a large whack of their funds to keep themselves paid; secondly, that it is part of an "unregualted, unprincipled industry" that badgers and guilts people into donating and can evade proper oversight by being self-regulating, and thirdly, that the CEO of KidsCan will not reveal how much she earns.
These critiques may or may not be true; certainly the same could be said for almost all charities operating in New Zealand. They all require head offices, official lobbyists, public relations agents and marketers in order to stay viable.
This doesn't make them any less deserving of public support.
However, I believe the can of worms Laws opens about whether it is the job of a charity to provide breakfasts, shoes and raincoats to children in modern day New Zealand is a conversation worth having.
Either the welfare system in New Zealand is not generous enough in that it does not allow the poverty-stricken to look after their children well enough, or there are fair dinkum questions to be asked about how benefits are spent.
If it is the working poor that can not provide for their children, there is almost certainly a question of whether the minimum wage is ample enough to ensure everyone has the ability to carve out a decent life for him or herself.
But at the same time, can we also ask why people have more children than their prospects will likely support?
I have donated to this Telethon, which I thought was really well put together and totally enjoyable to watch.
I donate to charity on a regular basis. But I, like many others, have changed as I've got older and have had my own children.
I certainly never want to see any child go hungry to school, or be without shoes or raincoats. To that extent I am comfortable donating to causes that look to meet children's needs first (without questioning why they have such basic needs).
But I can certainly understand why many people are frustrated at the thought that they subsidise the lifestyle choices of other people - specifically the lifestyle choice that sees people have children they simply can not afford.
I think this was also the reason many people were incensed about the recent case where two women on long-term benefits were being paid to re-train themselves.
It's not that New Zealanders want people to suffer, it's just that they question why others seem to think a certain lifestyle, or a certain job, or a certain number of children is a right to be supported by the State, rather than a goal that needs lots of working toward...
Lest I come across as to the right of Attila the Hun, let me say that I shed a few tears when the Telethon goal of $2 million was (almost) reached.
I was happy to be part of it, to be witnessing such a great outpouring of generosity.
It is awesome to see kids connected into the event, seeing them learn that community is about things much greater than themselves and their own needs.
But if New Zealand wants to stop the deadening effect of welfarism, we have to be prepared to look at not only where public money goes, but exactly why... and if we are not helping perpetuate a problem rather than papering over it with our well-intended donations.
- Dita De Boni
* Dita is now on Twitter, follow her Keeping Mum feed here.
Pictured above: Entertainers and dancers celebrating at the end of the 23-hour Big Night In Telethon. Photo / Martin Sykes