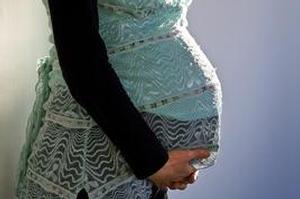 It has to be said that some men are pretty brave ... and/or foolhardy.
I'm not talking about the types that scale large mountains, paraglide, or undertake any other sort of extreme adventure, although they too would fit the category.
What I'm talking about here is the type of man who, despite living in the modern day and age, wade in to the fraught debate about the best and worst way to give birth.
In this case I am talking specifically about Dr Denis Walsh, associate professor of midwifery at Nottingham University. Dr Walsh has caused no end of outrage in the UK for suggesting that women should endure the pain of labour without anaesthetic drugs - in particular, epidurals - because they undermine the mother's bond with her newborn babe.
Further, according to Dr Walsh, the agony of labour should be considered a "rite of passage", a "purposeful, useful thing" and a pain that "prepared mothers for the demands of motherhood."
Well, the last comment might be true, although I would add that labour is almost pleasant compared to the torture that is constant night waking and the agony that is a toddler asserting himself every waking hour of the day.
Dr Walsh's concerns have surfaced as a result of what he calls an "epidural epidemic", with the rate of epidural use in the UK doubling in the last 20 years to about 37 per cent of all labouring women.
(In the US about 60 per cent of birthing women use epidurals; in Australia about 30 per cent, and in New Zealand it's suspected to be about 30 per cent as well, though birthing venue plays a part - a 2007 survey found in National Women's 64 per cent of women got the epidural while at Birthcare 29 per cent did. Rural centres have a lower rate of epidural use than city hospitals and birthing centres).
Does using an epidural reduce the chance of breastfeeding? Harm the bonding process? Is it bad that mothers can demand epidurals? The responses to Dr Walsh have been vociferous in defending the epidural's use, with several mothers suggesting Dr Walsh try excreting a bowling ball, a watermelon, or a rugby ball before he has the temerity to comment.
Maybe he is out of line suggesting that women can not decide for themselves what pain relief they need in labour. But the fact is that many, many women go into birth trying their hardest to avoid epidurals, even if, like myself, they eventually start screaming for them - and even while our husbands look on wondering why the hell we can't just take advantage of modern medicine and opt for the most pain free experience.
If epidurals are, in fact, ok, why are so many women intent on doing without?
http://www.dailymail.co.uk/health/article-1199156/Why-mothers-pain-childbirth--male-expert-midwifery.html
Dita De Boni
Photo above: About 30 per cent of New Zealand women use epidurals. Photo / Rotorua Daily Post