Consumers of fish who do not take pleasure in the kill should be considered in debate too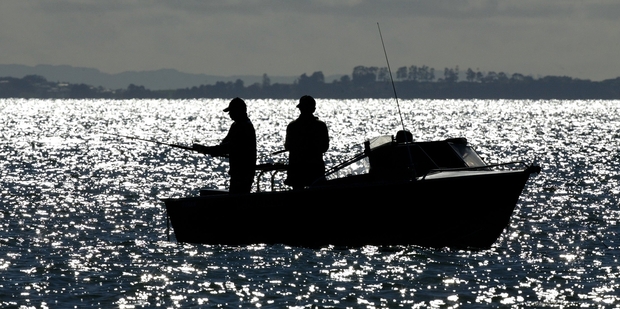 It was the dead fish that did it. David Shearer is probably a happier man today, no longer driven to the sort of desperate parliamentary stunt with two snapper that succeeded only in bringing a brilliant retort from Judith Collins: "Which of the three will last the longest?"
That woman will be an opposition leader one day.
But the happiest people this weekend must be this faceless crowd that goes by the name "recreational fishing". Their campaign against a possible reduction in their permitted snapper catch is so effective that both sides of Parliament now have tried to use it for their own purposes.
The Prime Minister has done so more convincingly. Having invoked it to discount public concern over the GCSB bill, he has given the recreational fishing interests every likelihood of success.
If the recreational lobby has to accept a reduction in each person's right to catch up to nine snapper - which it hasn't conceded - they want the commercial catch reduced too.
They wax righteous against commercial fishing, presenting the recreational industry as more honest and wholesome, characterised by ordinary kiwi blokes who get up early in the morning and row out in little boats to "catch a feed for the family".
How true is this?
Fishing writer Bill Hohepa, lending his voice to the recreational campaign with a contributed piece in the Herald this week, mentioned that amateur fishing changed big time around the middle of the 1980s.
Previously, he said, it was characterised by land-based fishing clubs, people who fished from the shore and boat fishing that was done in runabouts that were not capable of travelling safely far off shore.
Today, he admitted proudly, recreational fishing creates jobs in boat building and the supply of fuel and other services to modern boats and their towing vehicles, not to mention the bait and all the clothing and gear you find in dedicated fishing shops these day.
Research for the Auckland Council suggests recreational services contribute twice as much as commercial fishing to the regional economy. That is the truth behind this campaign.
Recreational fishing these days is something I suspect some of us do just for something to do on a flash boat.
You know how it happens. The boat-owners have invited you out. It is a lovely day, the sun is glittering on the gulf. Their cabin cruiser holds the four or six of you comfortably. You chatter happily as you leave the marina and lounge in the sun, your host setting a course with barely a finger on the wheel.
It is so relaxing you think you could happily be on the water all day without a care for where you're going or what you do. But human nature needs a purpose to every journey, a destination or something productive.
All too soon, the host starts scanning his fish monitor. The rods are set up. A school is detected, the motor is cut and conversation stops. The lines are cast and each person is handed a rod.
Then comes the monotony of waiting, reeling in, checking bait, waiting again. Eventually somebody gets a bite. Sometimes it's me, oddly enough. I usually catch one. Everyone does.
I understand the excitement of a nibble and the haul to the surface, the anticipation of how big it might be. But when the fish appears I always feel I have no right to be doing this.
When it is brought wide-eyed, flapping and gasping on board, to be knifed through the head or dropped in a tank to await the same fate, the pleasure of this pastime escapes me.
Later, of course, I'm happy to eat it. More than happy, eating offers a justification for what we have done. It wasn't just for fun. But I'd be more comfortable, I think, catching fish on a commercial boat. At least there is no need there for joy in the hunt, no celebration of the kill. It is a respectable industry.
Before the recreational lobby succeeds in forcing a reduction in the commercial quota too, we need a fish consumers' lobby. Those of us who don't enjoy killing them have as much right to a snapper as those who do.
If the stocks in the gulf, the Bay of Plenty and off Northland are suffering as the Ministry for Primary Industries contends, something has to be done. It may be that commercial boats are netting more than their quota and dumping the excess, but nobody can say for sure.
We do know the recreational catch has risen, and that nine snapper is a big bag of fish. It may be shared with family and friends but commercial fishing shares its catch more fairly.
When boaties get out in the gulf they can surely find something else to do.