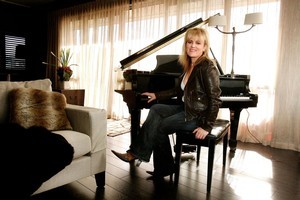 The $43.3 million lifeline thrown to MediaWorks has put the Government in an interesting position, should the media company ever be sold.
The Crown can decide whether MediaWorks is able to pass the deal on to a new owner, if it is sold over the next three years, according to documents obtained under the Official Information Act.
In a response to my request for the information, Communications Minister Steven Joyce said if the company changed hands without consent, that would lead to a default event and the broadcaster would have to pay the outstanding balance. If it could not satisfy this request, the Crown could take back ownership of the frequencies.
The Crown holds a mortgage on frequencies which are used for networks such as RadioLive, More FM, The Edge, The Rock, Solid Gold and The Breeze.
The deal was also taken up by seven other small radio companies.
But MediaWorks was the main beneficiary of the arrangement, which gave it 50 months to pay off 20-year frequency licences costing $43.3 million.
Otherwise the company - which is heavily loaded with debt because of its private equity structure - would have had to find money from commercial sources.
Approval was granted after behind-the-scenes lobbying of John Key, ignoring advice from Ministry of Economic Development officials.
There is no sign of an imminent sale, or that the requirements would need to be enforced.
The provision for Crown approval is to protect taxpayer interests. But it underlines an unusual situation.
The Government would have a say on the terms for the potential sale of a private media company.
Presumably, that would open the door to more of the behind-the-scenes lobbying from MediaWorks that led to this deal in the first place.
Christie for TVNZ?
Last week I speculated on three people who might be in line for Rick Ellis' job when he eventually steps down as TVNZ chief executive.
One other name that will raise eyebrows in the production world - and at TVNZ - is Eyeworks Touchdown founder Julie Christie, who also has interests in channels running on Sky TV.
Christie is a larger-than-life character with a reputation for saying what she likes - and liking what she says.
She is also very well connected with the powers that be.
The speculation comes at a time when TVNZ seems to have turned its back on the idea that TV can be more than just an advertising medium, so you would think her inclusion among contenders would be welcomed, wouldn't you?
By George
MediaWorks began lobbying for government help with a delayed payment scheme in mid-2009, pointing to its inability to pay the $43.3 million cost of renewal. Yet before that it had been actively buying new radio stations to extend its reach. In February 2009 MediaWorks announced that it had bought Auckland station George FM. Like MediaWorks' Mai FM, which uses radio frequencies allocated to Ngati Whatua under the Treaty Of Waitangi, George uses frequencies leased to MediaWorks by urban Maori authorities. The price paid for George FM is not clear.
New Media
Fairfax Media may soon unveil a website focused on Auckland. The long-planned website is designed to increase Fairfax's profile in the country's biggest market. Longtime Fairfax news executive Miriyana Alexander is expected to be editor.
Goodbye Kiss
TVNZ programming boss Jane Wilson leaves today after giving just seven days' notice.
No replacement has been named, but veteran Andrew Shaw is expected to step up his role.
Wilson, who had been in a long dispute with head of television Jeff Latch, flew home last week from a trip which took in the French Riviera and cost an estimated $20,000 - and resigned just days after returning.
The sequence of events suggests the trip was part of an exit package for Wilson, TVNZ's head of programming.
The state broadcaster is understood to have sent Wilson to the MiP TV programme-buying markets in Cannes.
She spent three days in London, four days in Cannes - where she stayed at the luxury Majestic Hotel - then two days back in London, a source said. One industry source said the trip had been organised at the last minute.
Wilson told me she provided strategic knowledge in Cannes. Now that's a good sendoff.