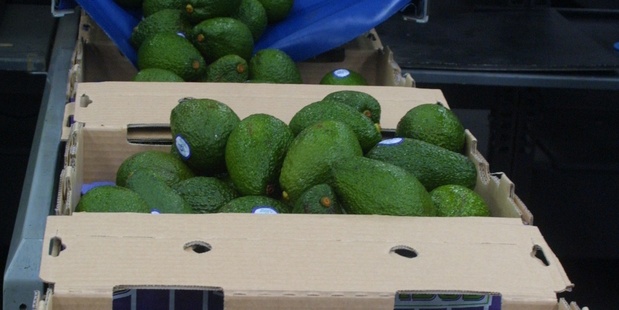 The first New Zealand avocados hit supermarket shelves in Japan this week, signalling a buoyant start to export sales.
Opening prices in Australia are also at their best, according to Avoco - the grower group formed this year to present a unified face in export markets.
Avoco, which represents about 75 per cent of New Zealand growers, predicts export sales will top $50million in all markets this season, through to August 2014.
The supply of rival Mexican avocados is lower, allowing Avanza, Avoco's international export brand channel, to start early-season negotiations in Japan at significantly improved market prices. While that was partly offset by an unfavourable exchange rate, it still reflected a significant improvement in grower orchard gate returns (OGR), said Avoco.
"We are aware of strong grower pressure to pick more fruit in this early phase of the season, but all the market forecasts show values strengthening strongly in December, January and February," said Avoco director Alistair Young.
While early-season prices had excited growers, he noted, it was important to structure the harvest to maintain a targeted supply. "To get ahead of ourselves now will potentially place the strong values we are working towards at risk. But on the upside, the opening prices in Australia are the best we have seen." The returns would build a good foundation for growers.
Interest in New Zealand avocados was also strong in developing markets such as Singapore, Thailand and Malaysia and there were signs that Avanza sales would resume in Hong Kong after a two-year absence.
Avocados are New Zealand's third-largest fresh fruit export, and had an industry value of $60million in 2012/2013 for domestic and export volumes. Avanza handles Avoco's sales into countries other than Australia, with Avoco's growers sharing equally in Avoco's returns from all markets. Avoco united the efforts of the two biggest exporters, Southern Produce and Primor Produce.
Japan recognises New Zealand as a premium supplier during September through January, as part of its 12-month sourcing strategy. The first New Zealand shipments arrived at the end of September and have been ripened by local distributors ready for sale.
Ted Thomas, Primor Produce export manager, said Avanza had made a significant change in its arrangements in Japan this season, focusing on distributor Fresh Systems, which has significant clout in the market.
"Fresh Systems shares our focus and has the infrastructure capability to supply high-quality ripe fruit to customers," he said.
For more articles from this region, go to Bay of Plenty Times