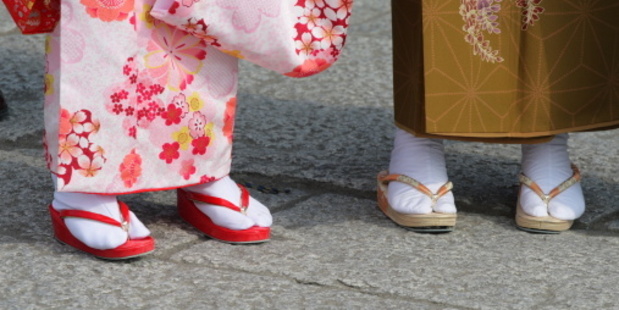 It was 8.30pm on a sweaty night in Osaka and I was terrified.
I had just started out on what could only be termed a "men's night out" with a wealthy local businessman who didn't speak a word of English.
My Japanese being non-existent, my stomach churned over the coming hours of empty smiles and general confusion. I feared my partner in crime getting too drunk and passing out because I had no idea where I was staying and all my luggage was at his house.
His English-speaking wife left us to our own devices, and we walked through the bustling streets of the southern Japanese city. Desperate to be accepted, I practised a time-honoured form of communication used by men with absolutely no language or culture or probably anything in common: a series of well-timed grunts of approval for attractive ladies as they walked past. It at least drew a smile from my companion.
But privately, I worried I might be pushing the evening in a direction I wasn't entirely prepared for.
We arrived at a bar and, within minutes, a busty young girl with broken English had sidled up next to me and started chatting. Her presence was a double-edged sword - she was a little too friendly and talked about shifting to my hometown.
I told her about my wife and baby son and how wonderful they were. Honestly I did, then my better half produced timing fit for a comedy by texting me to ask if I was "having fun yet".
I felt she didn't need to know the details of the night, so my response focused more on the karaoke, which was warming up.
I thought the only way to make the night more bearable was to get drunk and perform hearty renditions in front of people I'd never meet again.
Included in our party was a young woman who summed up the old and new faces of Japan. She had perfect posture and was all dolled up in her kimono, and with such a perky disposition you could have sworn she had a drip of Prozac attached to her.
But there she was having a fag and knocking back a beer in such a manner that wouldn't have looked out of place in the roughest bar of any city in the world.
Having never paid to have "company" on a night out, I found the whole situation not only unnerving but totally bizarre. So there was massive relief when my large-chested friend said for the third time that she really should head off to work.
I finally twigged she was being paid by the hour and had better things to do than hang out with me - I couldn't have been more delighted.
My worst fears were never realised and my main man stayed sober enough to get us home. The only genuine awkwardness came for my unfortunate audience as a result of my singing.
As shown in the popular flick, Lost In Translation, Japan can still be mystifying in many ways.
In many parts of the world, bluffing with a handful of words in the foreign language is okay, but not in the land of the rising sun.