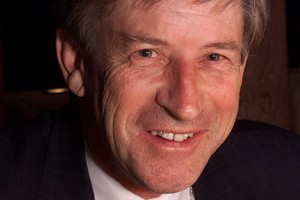 Japanese business leaders are backing a regional free-trade agreement but politicians are struggling with the idea as the country recovers from disaster, says a delegate to a partnership forum in Tokyo.
The third Japan NZ Partnership Forum this week focused on how both countries could work together to accelerate the disaster recovery and renew shattered communities.
Chairman of the Asia New Zealand Foundation Philip Burdon said support was expressed for Japan's future participation in the Trans Pacific Partnership (TPP) free-trade agreement.
"Japan's involvement would build critical mass towards a broader free- trade area in the region and provide a means to stimulate the competitiveness of the Japanese economy," Burdon said.
Beef and Lamb New Zealand chairman Mike Petersen was part of the delegation to the forum, which brought together more than 100 government, business and community leaders from both countries.
"Certainly, amongst business they think it's [TPP] absolutely the way to go but the politicians are struggling," Petersen said.
"At the moment, it's [the disaster] probably put it back a little bit ... they're so preoccupied with dealing with what's happened up here they just haven't got time to think about trade as well."
The Japan Times yesterday reported that radioactive cesium had been found in the meat of 11 cows shipped from Fukushima Prefecture to Tokyo for processing.
Straw fed to cattle at a farm was found to have high levels of radioactive cesium and the contaminated beef had not reached retailers.
However, a further six cows had been shipped to processing plants in May and June and might have reached the market, prompting authorities to check where the meat had been distributed, the Japan Times said.
Petersen was attending media and trade meetings yesterday.
"All the questions I'll have with Japanese media will be about food safety and how we can assure consumers that our food is safe to eat."
Japan was the second-largest export beef market by value, with just under 35,000 tonnes in the year ended September 2010, worth $231 million.
Japan joining the TPP would change the game for the Asia Pacific region, Petersen said. "If you got Japan and US in then I think we would actually see quite quickly other countries around the Asia Pacific region wanting to come in as well."
BALANCE SHEET
Exports
* $647.2m of aluminium.
* $413.2m of wood.
* $366.2m of dairy produce.
* $307.9m of fruit and nuts.
* $3.4b total exports.
Imports
* $1.4b of vehicles.
* $428.3m of boilers and machinery.
* $172m of electrical machinery.
* $80.6m of rubber.
* $2.9b total imports.
- Source: Statistics New Zealand, imports based on value for duty