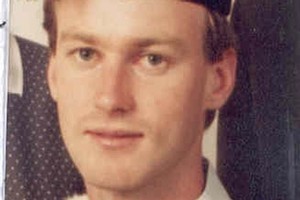 The father of a New Zealander missing in quake-torn Japan was feeling sick until he heard word his son was safe.
Peter Setter, 45, now based in Thailand, was staying with friends in the Japanese port city of Kesennuma when the 9.0-magnitude quake and subsequent tsunami roared in on Friday.
Kesennuma was one of the worst areas hit by the giant waves.
Nearly a week after the disaster, Mr Setter was finally able to get word to his worried family in the central Hawke's Bay town of Waipawa.
His father Brian Setter told NZPA it was a wonderful feeling to hear his son's voice.
"I was feeling ill, I thought I must be physically ill, but half an hour after the call came from him I was feeling 100 per cent."
He said he and his wife Lorraine had been optimistic about their son's chance of survival up until yesterday.
"There's probably about 1000 people killed in that city and I was thinking surely he couldn't be one of them.
He's a pretty canny person.
"We realised there was really no way of him contacting us until they get somebody in there with phones, which would have been yesterday. We were worried when he didn't call yesterday because people were calling out from that area."
The situation was "tipping in the wrong direction", he said.
Mr Setter was lucky, however, having just been in town buying food supplies before returning to where he was staying with friends who lived in the hills about 4km away from the town.
"They've got food, water, a kerosene heater and they have gas for cooking. In fact he said the cold was a good thing for them because it was keeping the food."
Mr Setter told his father he was able to make it into town today and discovered it was "wiped out".
But he managed to find a phone at an emergency centre and called his wife and 15-year-old daughter, who were in Thailand, before calling his parents.
He would return to Thailand as soon as he could, but he was not sure when that would be.
MFAT said with news that Mr Setter was safe and well, there were no confirmed reports of New Zealand casualties or injuries.
- NZPA