Are you in Japan or have you been affected by the earthquake/tsunami? Email us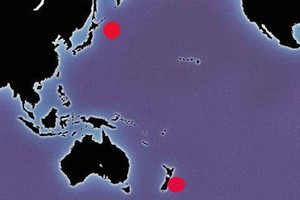 There is no connection between February's Christchurch earthquake and the massive Japanese quake as the quakes were thousands of kilometres and several weeks apart, scientists say.
Japan is dealing with a damaged nuclear reactor, widespread fires and the impact of a devastating tsunami in the wake of yesterday's 8.9-magnitude earthquake, where up to 1000 people are feared dead.
It packed about 8000 times more energy than Christchurch's 6.3-magnitude quake on February 22, said Professor Polat Gulkan, president of the International Association for Earthquake Engineering.
"They are both on the same so-called Pacific Ring of Fire belt but are so far from one another that it's a very remote possibility that one triggered the other."
David Rothery, from Britain's Open University, gave an emphatic "no" when asked if the quakes were related.
Lisa McNeil, senior lecturer in geology at the University of Southampton, said earthquakes happen regularly on active faults around the world.
"So it is not surprising to have a magnitude 6.3 earthquake (in New Zealand) followed several weeks later by a magnitude 8-9 earthquake somewhere else."
- NZPA