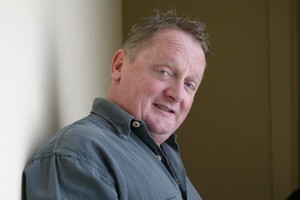 After de yoof of Britain decided to go, en masse, 100 per cent discount shopping in what many media commentators labelled "rioting", it was only a matter of time before media commentators of the New Zealand variety would ask the question: could what happened in Britain happen here? To which the answer is, obviously, "do you not remember that whole Queen St thing in 1984 and, oh, in 1932 and, wow, even back there in 1905?"
So having established that it is entirely possible for the Kiwi fabric of society to be rent asunder, what would a 21st century riot on a street near us look like? I find myself wondering. Given that the most famous Kiwi street near me is Ponsonby Rd, the Golden Mile of Auckland's cafe and fashion scene, I think we would be in for a very special riot indeed.
The 1905 Queen St riot started with a dispute over the bill in a Greek restaurant, which means that it is entirely possible, nay almost inevitable, that a Ponsonby Rd riot would start in a cafe. A disgruntled patron might question, in a voice a loud enough to be overheard by the barista, the quality of his/her trim flat white. An argument ensues, hurtful things are said, the barista starts to cry. Out of support for their emotionally-wounded colleague, the cafe staff spontaneously go on strike.
This is where social networking comes into play, as baristas up and down Ponsonby Rd tweet each other and inflame the situation by going on strike in support of their tearful comrade. Then when Twitter also spreads news of the strike to the caffeine-addicted patrons of P Rd, the jitters can be felt from Three Lamps to Western Park. All that is needed now is a flashpoint, and things can really kick off.
Within an hour of the first barista downing his or her milk-frothing jug and with crowds gathering outside cafes up and down the strip, clamouring for the java, the situation goes from incendiary to enflamed when a punter, delirious from caffeine withdrawal, runs from the classy pizza joint/cafe Il Buco, waving an (unpaid for) slice of pizza over their head, crying "give me coffee or give me death!" That no one fully understands the correlation between pizza, coffee and death seems not to matter, because rationality and reason have left this apparently affluent strip of tarmac. It is only a matter of minutes before the first brick goes through the window of Zambesi and the looting begins in earnest.
It is only a matter of minutes before screeching packs of trophy wives, pushing designer strollers laden with kidsware pilfered from the gutted Pumpkin Patch, are legging it past the burning Nosh building, back to their gated Herne Bay housing estates, as fast as their Pilates-toned legs can carry them.
In what will become a potent media symbol of the riot, a grey-haired man, with a Paul Smith scarf wrapped around his face disguising his identity, is photographed running from chic menswear store Masons and loading armfuls of Kenzo and D&G shirts into his 911, before driving off at high speed.
At Ponsonby-landmark restaurant Prego, management barricades the courtyard against the unruly mob baying for calzone and calamari fritti. Meanwhile, down the road at the other Ponsonby-landmark restaurant, SPQR, it is business as usual, because SPQR is riotous at the best of times so in an actual riot it just kind of blends in.
Over the road at Conch, where all the hipsters hang out, dub music blares through broken windows, giving the Ponsonby Rd riot its own soundtrack as, a few doors down, a literary mob chanting "we want a new Emily Perkins novel and we want it now" storms The Women's Bookshop.
Eventually the police mobilise every spare officer they've got currently not involved in shooting a reality television series, in order to quell the escalating mayhem. But when the car reaches Ponsonby Rd it is halted by what looks like a seemingly impenetrable barricade, but which is actually a bunch of SUVs double-parked really badly, so instead they head to South Auckland to stop the rioting spreading there. It doesn't because, quite frankly, they have much better things to do.
After almost two hours of anarchy, Ponsonby Rd's Day of Shame is halted only when Lucy Lawless and Robyn Malcolm use their star power to confront a rabid, caffeine-deprived mob bent upon looting Trade Aid, telling them that "fair trade doesn't mean free trade". Then Dave Dobbyn, looking to atone for the whole 1984 shambles, sings Welcome Home from the upstairs window of trendy restaurant Sunday Painters and everyone feels stink and cries and hugs and air-kisses each other.
The next day the baristas all go back to work and the healing begins.