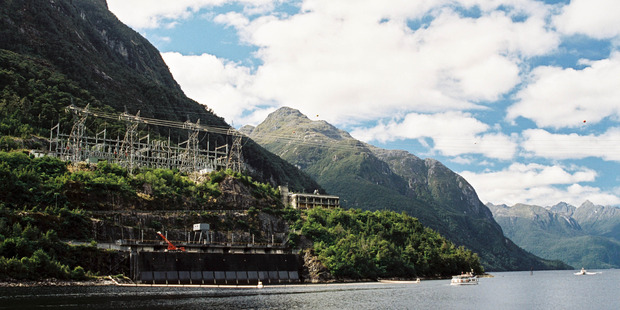 So we have seen Mighty River Power (MRP) list successfully and learned that Meridian Power is next off the block. A lot of New Zealanders recently bought Mighty River shares - 113,000 New Zealanders to be exact - and for many of those it was undoubtedly their very first ever stock market investment.
While it has only been a week so far, with MRP spending most of its post-listing price above its IPO value there are likely to be even more lined up to buy Meridian - assuming of course that MRP is still holding its value when it comes to decision time. It appears the Government is going to act quickly and ride the wave of Mighty success with meetings reportedly taking place with investment bankers this week.
There is one very important factor that many newbies to investing in stocks ought to be considering when looking at the next energy company to be floated. It's no secret but it is often overlooked and sometimes misunderstood. It's called diversification.
The concept of diversification is a pretty simple one and is ultimately summed up by the old saying 'Don't keep all your eggs in one basket'. Buying some MRP stock followed by a bit of Meridian might feel like diversification and to an extent it is, but only to a very small extent. Diversification for a seasoned stock investor is not just diversifying across stocks, but across sectors.
Let's say for example you had $100k to invest and decided to invest $10k in 10 different companies... if they were all energy companies or all from any one sector, how diversified do you think you are? Not very much at all! This portfolio is diversified only against company specific issues but if something happens to affect the overall energy sector increased energy costs, energy shortages, government policy, any one of thousands of possible scenarios then all of the stocks in the sector will be affected.
If however, you have split your equity portfolio with one stock in each of airlines, tourism, telcos, retailers, hospitality, property, mining, forestry, textiles and banking then you now have a much more diversified portfolio. Some might argue this is too diversified and that's a fair argument, this is purely an example. By all means if you have a strong view on a certain sector then weight your purchases a bit more in that direction, just not the whole portfolio in one sector.
This portfolio would still not be immune to adverse movements, no investment is and often when stocks fall, they all fall, regardless of industry. What you have done however is drastically reduced your risk. Risk reduction is after all one of the most important attributes of any successful risk taker, be they in business, property, trading or investing.
To clarify this point and make it 100 per cent clear, if you are a proud owner of both MRP and (soon to be) Meridian but these are your only stock market investments, you are not very well diversified and you are putting your money at greater risk. By selecting your second stock investment from a different sector, you can start to build a diversified portfolio. And you also don't have to wait another 6 months for the listing!
There is also a case against diversification worth mentioning also in order to balance out the discussion. The best investor to ever grace our planet, Mr Warren Buffett, has this advice: "Diversification is protection against ignorance, it makes little sense for those who know what they're doing." Now there are some very important words in that statement "those who know what they are doing".
If you're a market newbie then don't kid yourself like most people new to the markets do, you are not Buffett. Diversifying stock investments makes sense, especially when you own just two stocks and only selected them because our government made it simple for the public to do so. Diversification makes sense until you really do "know what you are doing".
There are many negative views on government privatisation plans and I personally don't have a major view on it other than this: I applaud the New Zealand Government for making the stock market easily accessible for every day Kiwis. TradeMe got people interested, Xero got them excited and now Mighty River has got many people started.
Meridian will get more started again and finally we "bricks and mortar" kiwis are on the verge of doing what our friends across the ditch and big brothers in the US of A have been doing for decades investing time, energy and money into the markets.
This is fantastic, not just for the individual with a further diversified portfolio - now likely consisting of cash, kiwi saver, property and stocks but also for the great Kiwi companies that New Zealanders are investing in and at the same time helping to make the NZX a more efficient and liquid market place. Long may this trend continue as many good things will come from it.
What topics would you like to see in future articles? Ask me anything you want on the markets and I will do my best to put it into simple terms for those new to the markets.
Nick McDonald heads up www.tradewithprecision.com a global company teaching everyday people how to become a trader in the world's financial markets.