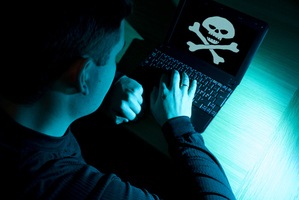 A Swedish co-founder of file-sharing website The Pirate Bay has gone on trial, charged with hacking and stealing data from an IT services company with ties to the Swedish tax authority and other government agencies.
Gottfrid Svartholm Warg and a 36-year-old man from central Sweden denied the charges of stealing data from Logica, a company that handled classified personal records for the government.
The two admitted to a less serious offence of logging into a database by stealing other user's passwords, the online edition of Stockholm daily Aftonbladet reported from the district court in Nacka, just east of Stockholm.
Prosecutor Henrik Olin has earlier told DPA that evidence included data logs and seized computers. The extent of the hacking and the amount of data to which the two had gained access alone warranted sentences of more than a year, he said.
Svartholm Warg, 28, was also charged with aggravated fraud for attempting to transfer "large sums" from accounts in banking group Nordea. One attempt succeeded, according to the prosecution.
Two other men, both aged 19 and from Malmo, southern Sweden, were charged as accessories for allowing Svartholm Warg to use their bank accounts in that fraud.
Svartholm Warg was extradited in September from Cambodia and has, in the meantime, served out a 12-month sentence for copyright infringement from a previous case linked to The Pirate Bay.
The Pirate Bay was started in 2003. Its developers and supporters say it does not store copyrighted or illegal material.
- AAP