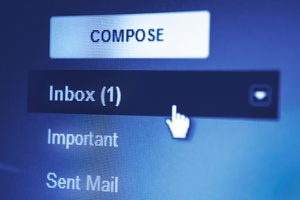 Barely a day goes by without the latest breach of privacy being reported in the national press. Many wring their hands in despair and call for sanctions for those responsible and for heads to roll - but frankly I find this issue something of a yawn fest.
Is privacy important? Of course it is - nobody wants their dirty laundry and personal details being beamed to the world, especially not from government agencies such as ACC, EQC or the Ministry of Health. But let's put this into perspective ... with the proliferation of electronic mass communication, accidental breaches of privacy will occur from time to time. None of us is perfect - so what if someone accidentally forgets to bcc the recipients of a mass email and copies in the email addresses of all recipients. These email addresses can anyway be found on Google. What is the big deal - is this really a life and death matter as some indignantly make out?
A couple of years ago I logged into my online webmail and discovered that I could open not only my own emails but emails of ANYONE with an account from my service provider.
My immediate reaction was to log out and telephone my service provider and inform them of the issue. They apologised and promised to rectify the problem. When I logged in the next day the problem had indeed been rectified. I was not outraged nor did I contact the national press or the ombudsman, I kept this in perspective as being an unfortunate slip-up of modern technology, an unintentional side effect of our modern mass communication systems.
I told a colleague what had happened and she was dismayed and surprised. She informed me that she would have read as many of the emails as possible and then contacted the press and perhaps the police to report the breach of privacy. Talk about lack of grace - she seemed to lap up the details of what I was telling her and appeared to wish that it had happened to her so that she could have made a mountain of what I thought was a mole-hill.
So can we all be adult about this issue. None of us is perfect and we should realise that occasional slip-ups will inevitably occur. Yet most seem to lick their lips if they discover such a breach of privacy and hungrily inform anyone who will listen of the incompetence that they have uncovered.
How different their opinions would be if it was one of them who had unintentionally forgotten to bcc their email recipients or mistakenly sent an important and sensitive email to the wrong person because of unintentionally clicking on the email address elicited by the auto-suggest feature of Outlook Express.
Privacy is important and incompetence should not be excused or made light of, but we are all human and we should realise that others - just like us - are not perfect and are vulnerable to discrepancies and breaches inherent in today's mass communication systems.
Derek Martin has an MA in Applied Language Studies and majored in Language Use in Professional Organisations.