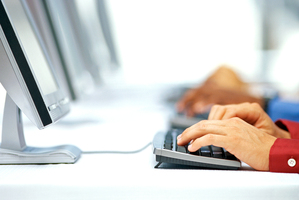 Photo / Thinkstock
Q: We have been without an internet connection for more than a week. Orcon kept telling us it would be fixed the next day, then the next, then we were told no one could come out for a few days. Yesterday they said they would resolve the issue within 24 hours. Today we can't get a technician until Friday. I can't understand why it's taking so long to fix and why we can't get a straight answer. Are we entitled to a discount on our bill, or compensation? - Anya, Grey Lynn
A: I contacted Orcon and was told the problem was an issue with its supplier, Chorus. By Wednesday, the problem was fixed. An Orcon spokesman said: "The problem is an unusual one that is intermittent, which was hard to pinpoint." Paul Brislen, chief executive of the Telecommunications Users Association of NZ, says you should argue for a discount on your internet bill or complain to the Telecommunication Dispute Resolution Service. This is free.

Have you been ripped off? Got a gripe with customer service or a query?
Write to Consumer Watch, PO Box 32, Auckland or email Susan at susan.edmunds@heraldonsunday.co.nz.