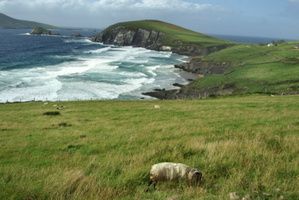 The Irish enjoy nothing more than whingeing about the weather. But internet giants say the people of Ireland should be grateful for their damp, cold climate.
The country's mist, rain and chilly air have all become selling points: Google and other multinationals say that the Irish weather is now one of the main attractions for computer and online corporations setting up data centres in the republic.
Google has just established a US$75 million ($91 million) data processing centre alongside its European headquarters in Dublin, insisting that the chilly climate makes it more energy-efficient to cool down its servers. Since Google's arrival, southeast central Dublin has become a technological hub.
Other companies such as Facebook, LinkedIn, Twitter, Zynga, HP and Dropbox have all set up in Dublin. Amazon also operates a cloud computing centre there.
Ireland has been able to attract these world-famous corporations despite the depth of its financial crisis, because of the lobbying work of the country's Industrial Development Authority; a highly educated, young, English-speaking workforce; and, crucially, the republic's rock-bottom 12.5 per cent corporation tax. And now the weather can be added to those factors.
"It's not often that Irish weather is a cause for praise, but the temperate climate was very significant in choosing Ireland as a location for this data centre," said Dan Costello, Google's global data centre operations officer. The group has managed to reduce the amount of energy it uses worldwide to cool down its data systems to just 12 per cent of its energy bill. "It's not quite as simple as just opening the windows, but it's pretty close," he said.
Google now employs more than 2000 staff in Ireland and generates 40 per cent of its revenue from its European hub near Dublin's south docks. The Google effect has also created a recession-free bubble in an otherwise stagnant economy, where unemployment is still at 14.5 per cent.
Charlie Connelly, the author of a history of the weather, Bring Me Sunshine, said that with Google giving Ireland's climate the thumbs-up, the Irish weather could finally be cool in more ways than one.
Connelly points out that the Romans famously refused to establish long-term colonies in Ireland because of the weather, and called it Hibernia, meaning the Land of Winter. "This is probably the first recorded case of anyone planning a move to Ireland because of the weather."
-Observer