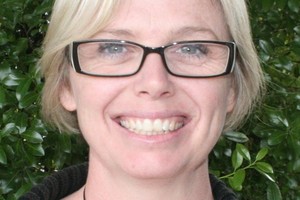 A former schoolmate has lashed out at criticism of a teacher whose professionalism was questioned when students circulated racy photos she posted on Facebook.
Kylie Fullerton, who is an assistant principal at Glen Eden Intermediate in Auckland, was cleared of breaching Teachers Council Professional Standards by her school, TVNZ reported.
Ian Campbell, who attended high school with Ms Fullerton, said one of two photos in question was taken from a body sculpting competition.
"The [red] bikini one would have been from a body building or body sculpting competition,'' Mr Campbell said.
He suggested a second photo of Ms Fullerton, 34, posing in black lace underwear, a white shirt and high heels was a portrait-type photo taken after a competition.
"I've competed myself and I know that after you do a competition you get a few nice ones done like that as well.''
Mr Campbell, who attended Onehunga High with Ms Fullerton, said reaction to the photos was typical "tall-poppy'' syndrome.
"What she does is inspirational and to be 34 and get where she's got to is quite admirable.
"It takes a lot of work to do these kind of competitions and ultimately it would be a good role model for kids to see.''
The 35-year-old surveyor told APNZ problems with students "Facebook-stalking'' needed to be addressed.
Glen Eden Intermediate hung up when contacted today, but TVNZ reported that board chairman Patrick Baker and principal Terry Hewetson informed the school community on Wednesday that Ms Fullerton had not breached any standards.
They also criticised media reports of the incident.
- APNZ