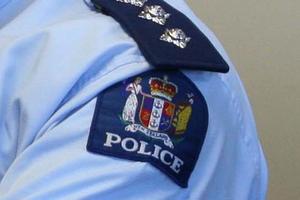 Bay of Plenty police got a surprise when their Twitter account tweeted a link to diet pills, as their core business hasn't extended to advice about nutrition.
Their active profiles on Twitter and Facebook for the past two years have kept the community informed of important police updates and alerts. But yesterday a police tweet was encouraging about diet pills and gave people a link to another website.
After realising the account had been hacked, this was posted: "BOP Police Twitter account compromised. We're not branching out into diet and nutrition. Should all be back on track now".
Bay of Plenty Police prevention manager Inspector Scott Fraser said the district had taken a lead role in helping drive police use of social media nationally.
"Any communication tool has its risks but when managed properly the benefits far outweigh those risks," he said.
"The police can't solve crime, prevent crime and keep communities safe single-handedly; it's a partnership and social media are a fantastic platform for us to engage directly with the community, to seek their help and support their needs in a way that's far-reaching and immediate."
Mr Fraser said although it was still in its infancy for New Zealand police, social media had already proved invaluable.
"In the Bay of Plenty we put it to significant use during the Rugby World Cup. Offenders have been identified and located using these mechanisms and we have no doubt it will come into its own if we find ourselves responding to an emergency or disaster."
"We operate all of our accounts under strict policy to ensure they're properly monitored and managed which means that any compromise or misuse from outside can be picked up quickly and rectified.
"We also operate our accounts in such a way that there can be no compromise to other police systems."
A similar diet pill tweet was posted from Taupo MP Louise Upston's Twitter account, and quickly removed.
For more articles from this region, go to Rotorua Daily Post