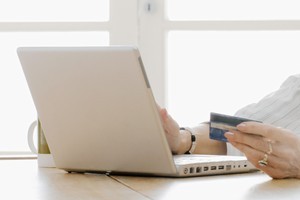 A woman who admitted more than $15,000 worth of fraud after posing as sellers on various online auctions has been ordered to pay the money back.
Kerry Ann Moke-Amotawa appeared in Rotorua District Court yesterday for sentencing after pleading guilty in May to 24 charges of accessing a computer system for dishonest purposes.
Judge Phillip Cooper sentenced Moke-Amotawa to six months' community detention, 250 hours' community work and ordered her to pay reparation of $15,231, at $100 a week.
According to the police summary of facts, between April 14 and May 16, 2011 Moke-Amotawa used her computer to log into several online auction websites, including Trade Me, Trade and Exchange, sella.co.nz, secondhand.co.nz and Buy Sell and Exchange, which operate by people advertising personal items for sale.
Buyers can register on the websites and place bids on the items.
Once the auction closes, the seller and buyer communicate arrangements around payment and postage or pick-up of the items.
Moke-Amotawa monitored the auctions of Apple iPhones and when the auctions closed, would contact people interested in the auction via text message.
Once in contact with those people, Moke-Amotawa would pose as the seller of the iPhone and tell the complainants the sale had fallen through with the winner of the auction.
Moke-Amotawa would settle on a price - between $400 and $1000 - for the iPhones and provide her bank account number.
The complainants transferred funds into Moke-Amotawa's account but she would then stop contact with them and keep the money. She carried out such transactions on 24 occasions.
When spoken to by police, Moke-Amotawa admitted what she had done and said family problems had contributed to her offending.
Her lawyer, Wiremu Te Are, told the court Moke-Amotawa was working and had offered to pay reparation in full at $100 a week. Mr Te Are described Moke-Amotawa's offending as opportunistic.
Judge Cooper said Moke-Amotawa had no previous convictions and her offending was out of character. But he described the offending as premeditated and calculated.
Judge Cooper said a prison term or home detention would make Moke-Amotawa's employment prospects difficult and impact on her ability to pay back the money to the complainants.