As Halloween approaches, Heather Tyler finds some scary treats for travellers in the US.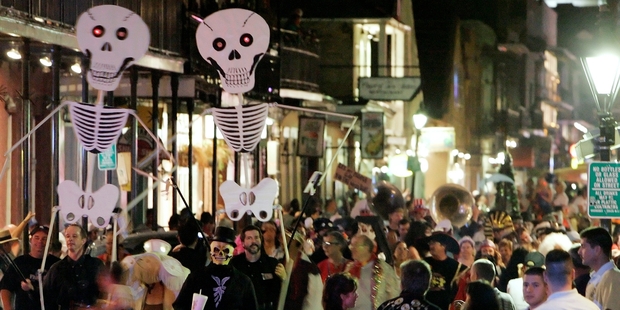 Nowhere is Halloween celebrated with as much zeal as in North America, with grinning pumpkins, trick-or-treat, costume parties and fright nights.
Halloween is widely believed to have come from a 16th-century Scottish expression of All Hallows' Eve, noting the end of warm weather and the beginning of winter. The connotations became more mockingly sinister during the popular age of Gothic architecture and literature.
Irish and Scottish immigrants carried versions of the tradition to North America in the 19th century.
Here are some fright night destinations to visit in the US plus an absolute classic in Canada:
1. Southern style
The southern US city of New Orleans is a magnet for Halloween enthusiasts with its exotic mix of voodoo and 42 cemeteries known as Cities of the Dead.
Tour guide and author of two books on New Orleans' dead, Robert Florence conducts Haunted History tours.
One of the stars on his tour is the tomb of voodoo queen Marie Laveau. Although she died 132 years ago, people still visit her tomb in the Old Saint Louis Cemetery Number One to gain a touch of the voodoo queen's power.
The tomb can be easily accessed in the old burial grounds on Basin St, just outside the French Quarter.
Those who believe in her power mark the tomb with an X (many use lipstick) in hopes of securing fresh gris-gris, a voodoo spell or a charm that only Marie can offer.
New Orleans celebrates Halloween with a Voodoo Music Experience (a three-day music festival), Krewe of Halloween (a Mardi Gras-style Halloween parade) and the Endless Night Vampire Ball on October 29.
Further information: See halloweenneworleans.com.
2. Here's Johnny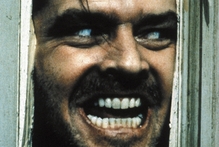 The 138-room Stanley Hotel high above sea level in Estes Park, Colorado, inspired Stephen King to write his horror classic The Shining.
The hotel is known as one of America's most haunted.
It's said to be frequented by the man who built the hotel in 1909, Freelan Oscar Stanley, whose ghost is most often seen in the lobby and the Billiard Room, which had been his favourite place. The spirit of his wife, Flora Stanley, is said to entertain guests with her piano playing in the ballroom.
The hotel runs a daily ghost and history tour. Not for small children.
Further information: See The Stanley Hotel, 333 Wonderview Avenue, Estes Park, CO 80517.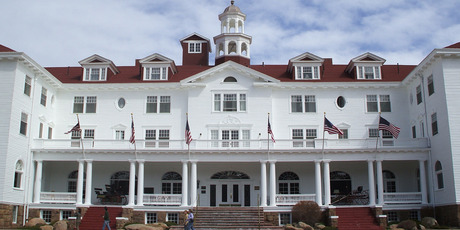 3. Missouri misery
Alton, Missouri, was described by author Mark Twain as a "dismal little river town". Today, the town north of St Louis is better known as one of the most haunted small towns in America.
Ghost walks are a popular tourist attraction. Alton's features include Milton School, haunted by the ghost of a pupil who was raped and bludgeoned to death by the caretaker.
And there's the Enos Sanatorium which housed runaway slaves and later victims of tuberculosis and had a high death toll. Sounds of knocking on doors, choking cries, footsteps and lights turning on and off seemingly by themselves are a common occurrence.
Further information: See altonhauntings.com.
4. Child's play
Guests have reported hearing children playing and giggling in the third floor hallway of the Otesaga Resort Hotel in Cooperstown, New York.
From 1920 until 1954, the hotel was a private school known as the Knox School for Girls.
Apparitions have been seen walking hand-in-hand in period clothing, staff have heard their names being called from unseen sources and a security officer heard people walking on the floor above him.
Of all the experiences reported, nothing seems malevolent in any way - just long-time guests enjoying their stay.
Further information: See The Otesaga Resort Hotel, 60 Lake St, Cooperstown, NYC 13326-0311.
5. Lost at sea
The bustling Five Fishermen Restaurant in Halifax, Nova Scotia, was once a morgue for bodies recovered when the Titanic sank off the Canadian coast of Newfoundland.
Many apparitions have been seen, strange voices are heard, and taps turn on and off seemingly by themselves.
Tours of the graveyards where Titanic victims are buried are available.
Further information: See halifaxinfo.com.
6. Salem's hot
The US city of Salem is still under the spell of its past with flying witch logos adorning police cars.
The Massachusetts city, with a population of 41,000, bewitches visitors, although tourism officials and business owners also want to focus attention on a rich maritime history.
Salem's infamous past started in the winter of 1692 when some local girls became ill and blamed members of the community for their affliction.
Hundreds of innocent people were accused of witchcraft and 19 men and women were hanged.
Visitors flock to Salem to explore the dark side of human nature, get a reading from one of the city's 70 registered psychics, shop at witch emporiums to buy spell kits, voodoo dolls, hoodoo powders, mojo bags, witchy wear and witches' brooms.
Further information: See salem.org.
- AAP