With cruising come port stopovers - generally not more than a day at a time - so the pressure is on to take in the local sights and experiences. Peter Hamling picks a few shore excursion ideas from outside the square.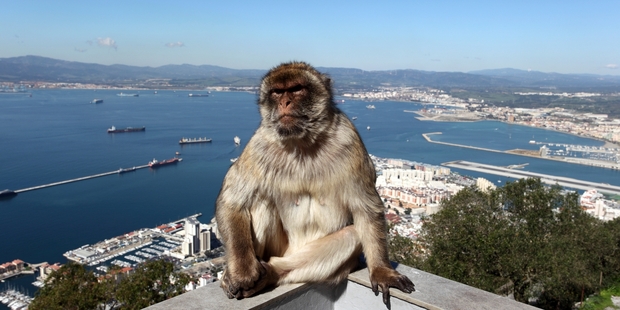 A basket-case in Madeira
Funchal (population 100,000), capital of Madeira, sits in the Atlantic 480km west of Portugal. Often described as Europe's "most picturesque capital", Funchal has wonderful gardens, beautifully restored buildings, a wine culture and a cruise port right in the centre of the downtown area.
Of all the attractions there's one special experience, the toboggan ride from the hillside village of Monte back towards Funchal. It dates from the 1850s - originally as a means of transport for wealthy residents.
Today the 2km run down the narrow asphalt road is made in large wicker baskets on wooden runners, each able to hold two adults and controlled by two men dressed traditionally in white and wearing straw boaters - much like the gondoliers of Venice.
The drivers manage the toboggans with a combination of steering ropes and their heavy rubber-soled shoes - and it's no easy task as they drift into corners and avoid the cross-traffic that comes with locals going about their daily business.
The experience costs 25 ($40) a basket. You need to make your own way to Monte - there is a cable car - and get back to downtown Funchal, a walkable distance, from the end of the run.
It's worth considering an escorted half-day coach tour that includes the toboggan ride, views of the gardens and city and a cellar visit to taste the famous Madeira wine.
An Olympia alternative
The fishing port of Katakolon in Greece has only 600 residents but surprisingly it can host 100,000-tonne cruise ships at its quayside. Picture postcard pretty as the seafront is, the real attraction is 40km away at Olympia, where you can take in the atmosphere of the location that spawned the modern Olympic Games.
If piles of stones and historical pageants with maidens dancing about in flowing gowns aren't your thing, Katakolon's waterfront has many opportunities for the keen photographer and a fine selection of shops, restaurants and cafes.
Then there's the wine, epitomised by the Mercouri Estate, a 20-minute journey from the port.
It's been in the same family for 150 years and is a true working winery and olive grove - likely as not you'll be shown around and given a very fulsome commentary.
Visitors sit at beautifully decorated tables to enjoy unlimited tapas and wine by the bottle - no measured tastings in small glasses with this Greek hospitality. And it's excellent.
Horsepower among the camels
Cloud-piercing buildings, international shopping and attractions on a mammoth scale typify Dubai. Beyond its manicured boundaries there's still a lot of desert and if you always hankered to compete in the Paris-Dakar rally, a taste of it awaits.
"Dune bashing" straps up to six passengers into what seem standard four-wheel drive vehicles - except these have hefty 5.7-litre engines, huge tyres with the pressures adjusted to handle the sand, and drivers who could more than hold their own in any world championship rally.
This is no Sunday drive: the dunes are real, the heights are steep and the drops precipitous. It has the potential to be stomach-churning in the extreme, but if it's excitement you're after this might well be your thing.
The tour includes some more sedate experiences as well - including a falconry demonstration, sights of wildlife such as oryx, camel rides, and dinner under the stars at an oasis with belly dancing as the entertainment.
A rock and a hard place
If big rocks and apes don't attract you when your cruise ship docks in Gibraltar, look over the border into Spain. It's an experience from the start as you have to cross the international airport runway to get to the border - there's clearly a system in place to keep vehicles and aircraft apart.
Sangria, tapas and tango at 10.30 in the morning might seem a bit extreme, but you're on holiday so enjoy it. Port calls here are often very short - maybe only five or six hours - so it's worth considering an organised tour.
Closer to home
Visiting Fiji on a cruise may provide a special highlight of a musical farewell from a marching band - either from the Fiji Military Forces or the Fiji Police. The show usually starts about an hour before your ship sails. They are hugely entertaining.
Small ship or "boutique" cruising in Fiji, offered by Captain Cook Cruises or Blue Lagoon Cruises, includes stopovers at remote island villages where you may have the chance to visit schools, perhaps attend Sunday church, and experience genuine hospitality and entertainment - don't miss the kava ceremony.