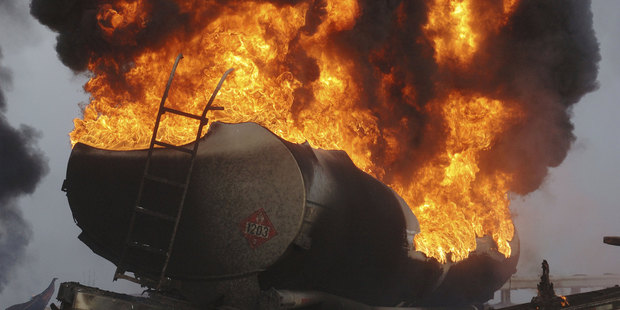 As over the previous five years, the Principal Global Investors/Create international asset management research report provides useful insight into the minds of the (mostly) men who hold a large chunk of the world's retirement investment money in their hands.
The report, titled this year 'Investing in a debt-fuelled world', represents the views of over 700 fund managers, investment consultants et al, based in 29 countries (of which NZ was not one) that collectively manage about US$27.4 trillion on behalf of their underlying investors.
On its main theme the effects of overblown debt and consequent government/central bank efforts to manage it via 'quantitative easing' (QE) and other innovations/desperate measures the report discovers mixed sentiments amongst investors (as witnessed, too, by New Zealand's Green Party policy reversal this week).
According to the study, 40 per cent of those surveyed thought QE would revive global growth; 35 per cent expected the money-printing policy to be inflationary while 25 per cent predicted it would end in deflation.
But the report did identify widespread concern about the potential effects of "financial repression" as central banks hold interest rates "artificially low" for an indefinite period.
"It is feared that a combination of low rates and rising inflation will steadily vaporise public debt and erode the purchasing power of the underpinning assets," the study says. "Investors fear being on the losing side in this arbitrary redistribution of wealth that could last for at least 10 years, if history is any guide."
While 'financial repression' provides the backdrop, however, the global investment scene is transforming rapidly in other ways, the report found.
One notable trend the study highlights is the "personalisation of risk" as governments and corporates transfer the burden of retirement funding onto individuals.
"Personalisation of risk has a big downside," the report says. "It transfers risk from those who couldn't manage it to those who don't understand it."
And financial literacy improvements alone won't solve the problem, according to the Principal/Create publication, as "today's investing requires a degree of proficiency far in excess of what a typical investor can ever hope to attain".
While the report found asset managers still support lifting financial literacy standards worldwide, it says the best way to tackle the ignorance issue is to design products with 'embedded advice', such as 'life-cycle' and 'target-date' funds (which are, for example. being considered as the default-setting for KiwiSaver default funds).
"Their product offerings need to embody advice mechanisms such that 'doing-nothing' on the part of investors is itself financially savvy," the study says.
But as they sit around doing nothing, one fund manager quoted in the survey, suggests investors may also need to readjust their investment reality settings.
"Investors have to lower their expectations of predictability and learn to cope with more randomness," the manager says, which sounds to me like pretty good advice in general.