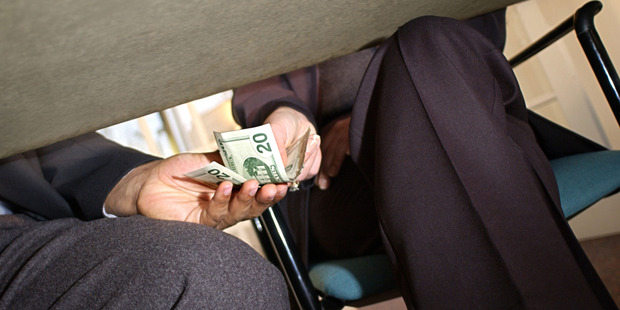 In 2009 I wrote a blog speculating that legislators were plotting the end of investment product commissions in NZ.
The eventual legislation and regulations governing authorised financial advisers (AFAs) stopped short of banning commissions, merely requiring effective disclosure and the forfeiture of any claim to independence if advisers accepted commissions.
At the time, I noted that the Australian Financial Planning Association (FPA) equivalent to the Institute of Financial Advisers in NZ had just introduced a policy requiring its members to phase out commissions in their businesses.
Even so, it wasn't an Australian government-enforced move and I concluded: Australia is a long way from banning commissions...
In this I was wrong (depending on what the meaning of a long way is, as my lawyer requires me to add). Soon after my blog (although unrelated to it) the Australian government began the process of banning commissions on investment products in a legislative journey that terminated this year with the introduction of the Future of Financial Advice (FOFA).
Under FOFA, commissions will be banned from all investment products effective July 1, 2013. Importantly, this is not a retrospective measure, meaning commissions will still be payable on pre-FOFA 'legacy' products a process that will take many years or even decades to unwind.
While FOFA comes into full force next year it is already contributing to a major restructure of Australia's financial advisory industry. The big financial institutions, essentially the four main banks plus AMP, have always controlled a large chunk of the Australian advisory industry but their grip appears to be tightening further as FOFA looms the big five are estimated to now control about 90 per cent of the country's financial advisers whereas the rule-of-thumb a few years ago was more like 75 per cent.
Will New Zealand come into line with the commission ban (which is also being implemented in the UK)? The issue isn't officially on the trans-Tasman 'Single Economic Market' agenda being pursued by the Ministry of Business, Innovation and Employment (formerly known as the Ministry of Economic Development).
A whisper reached me this week, however, that legislators are plotting the end of investment commissions with a draft law due out before the end of the year.
I have been wrong before (although, as my lawyer notes this is not to be construed as any admission of liability).