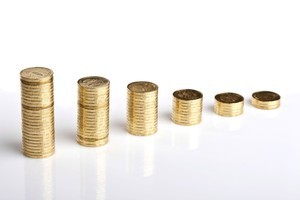 More than five years after the first cracks appeared in finance company sector, nzherald.co.nz is still able to populate with ease a section dedicated to the ongoing fallout from the wealth-destroying disaster.
And while the financial and psychological damage caused by the collapse of finance companies lingers on, the underlying investment need they served has not disappeared. There are many investors who still, you know, want to earn a bit of regular money from their money.
As the latest ASB Consumer Survey illustrates, many shell-shocked investors have retreated to the relative safety of the bank, sucking up record low interest rates in return for peace of mind.
According to the ASB survey, term deposits were the most-favoured investment for the seventh quarter in a row, with support even jumping 1 per cent in the latest result.
Despite that, there is an incipient demand for fixed income investments that offer a little more to yield-starved punters. Some of that demand was filled with a rash of retail corporate bond offerings, which appears to have tapered off lately.
The retail bond marketing approach is pretty similar to how finance companies managed it, focusing almost exclusively on a yield number.
Over the last few years, however, there's been a steady increase in retail fixed income products that offer a little more diversity and risk management than finance company investors may have been accustomed to.
Institutional investors have always had more choice in the fixed income department but the market is now opening up further to the retail mums and dads.
Some retail fixed income funds like AMP Capital's and OnePath's have been around for a while, offering domestic and global bond products.
Tower, which resells a global bond fund managed by PIMCO, recently launched a NZ fixed income fund.
Other more traditionally institutional players such as Tyndall and Russell are also dabbling in the retail fixed income market.
As well, there's a few relatively new boutique retail fixed income offerings such as Milford Asset Management, Harbour Asset Management
and Forsyth Barr, which last year launched a range of fixed income funds, including this one that invests in local government bonds.
Maybe the finance company scars are healing.