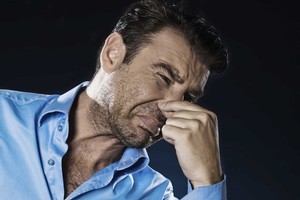 The new year has begun with the world facing some tough decisions. Will the Europeans get it together?
Can the US emerge from its perma-slump?
How much are we going to sell our SOEs for?
I faced some similarly difficult choices during early 2012. For example, should I watch the conclusion of the 1995 movie 'While you were sleeping' starring Sandra Bullock and Bill Pullman, or empty the cat litter?
Which one would stink worse?
There were other, more financial, challenges on my new year agenda. For some time I had strongly suspected that my bank was overcharging for the occasional international currency transfers I make.
Although, I hadn't done the calculations, something just never smelt right about the bank deal: there was a fee (at both ends, in fact) plus whatever they made on the currency spread.
Despite my inkling that the bank was ripping me off in the spread, I delayed signing up with an alternative currency dealer (there are several now) due to laziness and annoying administrative setbacks. Also, I naively thought the difference wouldn't be that significant - one would smell slightly better than the other.
As it turned out the difference amounted to about $200 on a relatively small transfer. I immediately consulted the details of the class action against fee gouging by Australian banks currently in the courts to see if currency trade skimming was on the list of grievances. It wasn't, I may make a stink about it.
Fortunately, there is a competitive solution and in hindsight I should've made the decision to cut my bank out of the currency deal much earlier.
The cat was grateful, too, for my other choice, which, on reflection, was also painless.