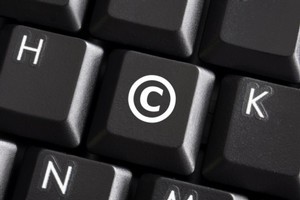 If you'd thought the world had run out of things to trade, think again.
The Intellectual Property Exchange International (IPXI) is taking the concept of trading into another dimension.
As the name suggests, IPXI will float ideas, bringing to the notional market of IP, too long the preserve of patent lawyers and garage-based geniuses, a "paradigm change".
"IPXI's mission is to create a marketplace for a unique portfolio of financial products and services that facilitate investment and risk management in IP assets, helping buyers and sellers to efficiently allocate IP rights," the launch blurb says.
From what I gather, IPXI will package patents up into something resembling shares, dubbed Unit License Rights (ULR), before flogging them off to interested bidders in an initial public offering-like process.
IPXI claims the intellectual property market will be transformed by a centralised exchange with benefits such as price discovery and a high degree of legal certainty.
We'll all win too, according to IPXI, as an exchange will: "Assist IP owners with monetization of their portfolios, returning investment dollars to research and development, thereby creating a continuous cycle of innovation which will result in societal benefits."
But IPXI will not simply be a one-off capital-raising venue for inventors with its unitised ideas also to trade on a secondary market, allowing investors to punt on the viability of patents.
"The secondary market also increases the primary market demand for ULR Contracts as they become investment products for institutional investors, thereby maximizing revenues to the ULR Contract Sponsor," the marketing document explains.
Investors may even be able to bet that ideas will fail with IPXI picking that "derivative products on ULR Contracts, such as options, will be developed giving companies the ability to manage their risk in emerging markets and with regard to their exposure to ULR Contract price arbitrage".
The first listings on IPXI are due early next year. I have no idea what they will be.