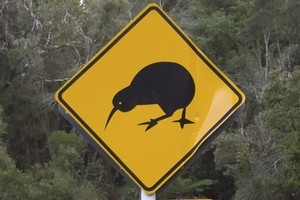 The first post-budget KiwiSaver stats indicate the scheme is sailing on, unaffected by the changed conditions.
Perhaps there has been a slight deviation off-course, according to Tower, which noted "some evidence of slowdown in KiwiSaver signup rates over Budget month".
However, Sam Stubbs, Tower Investment chief, attributed the minor trend downshift to weak employment rather than any budget-related boycott.
As the IRD data only included a couple of post-budget weeks it's most unlikely it would've reflected a mass behavioural change in KiwiSaver.
"We probably won't know for a few months yet whether the growth rate of sign-ups to KiwiSaver has been seriously impacted by the Budget," Stubbs said in a statement.
Other budget damage may take even longer to emerge. Contribution holiday numbers, for example, will likely increase as the KiwiSaver changes hit home. Just over 61,000 are taking a break from KiwiSaver right now with the monthly increase of about 2,000 nothing extraordinary.
Another factor worrying some providers is how the self-employed, and others who contribute just enough to maximise their tax credits, will react next year.
According to a couple of KiwiSaver providers I spoke to, there's a marked spike in their fund flows in the weeks before June 30 as members make voluntary contributions in order to meet the deadline for getting their tax credits.
Although there's no official data on this, my sources tell me about 20 per cent of members might fit the tax-credit chaser category.
That's a sizable chunk of business at risk. And even if most still choose to contribute next year to the maximum amount, flows from this group of KiwiSavers will drop by a quarter anyway as the tax credit has been halved.
A decline in fund growth could force providers to revisit their fees, one provider told me, as there are many non-contributing members on their books - holiday-makers, under-18s - whose costs are subsidised to a certain extent by contributors.
"There's a fair amount of dead wood there," he told me - which is no way to refer to your children.
At the other end of the scale, there's a fairly large cohort of KiwiSavers about take the money and run. The latest IRD stats show almost 300,000 members are over 55, many of whom would be close to the magic age of 65, when the KiwiSaver money belongs to them once more.
There was no provision in the design of KiwiSaver to encourage members to stagger the draw-down of their savings once they hit the exit age but at least one provider is considering the issue.
David Boyle, ANZ Wealth head of funds management, told me the group, which controls the ANZ, National, OnePath and SIL KiwiSaver schemes, was working on proposals to make it attractive for members to remain in the KiwiSaver fund structure after age 65, with some kind of annual payment schedule (although this won't be a formal annuity).
A different tack, maybe, but when there's winds of change ahead...